Why didn't my alarm go off? I jumped out of bed only to be met with the realization that I still was not quite so awake, and teetered a bit to catch my balance. Unavoidable beams of sunlight had already begun flooding through the slits in the blinds, casting themselves in glowing white-yellow stripes onto my face. You know, the kind of stripes that say "Good morning, Morgan! You're definitely late for something!"




After checking the time (9:13AM, okay, only 2 hours later than I wanted to wake up), I quickly put myself together and picked up my friend, Allison, to drag her along with me as I picked up groceries. This is the trade off for free food and drinks—you will, at some point, have to come with me as I grocery shop. It's not a bad deal. I can at least promise that you'll be entertained by how unnecessarily frantic I become whenever I get a cart in my hand. I go grocery shopping like I'm Ricky Bobby. Who has time to stroll casually through the aisles? Not this speed racer.




As I near-ran through the aisles this time, I realized three things—One, that I was really starving. The kind of starving that makes your stomach growl embarrassingly loudly, but it only will do it when you're in public and around a large crowd of people.—Two, that I had been throwing an array of random ingredients into my cart as a result without a clue as to what I was going to make with them—And three, that I was actually quite hung-over, and needed some advil, or better yet, "hair of the dog", to keep me from a horrible day of agony. What resulted was the most satisfying mix of meat, veggies, starch, cheese, and booze that I have ever eaten: Individual Guinness Shepherd's Pie.




I made 6 of them to enjoy with my friends for lunch that day, and let me tell you that I have never heard a group of people groan with pleasure so often as they did as they devoured their Shepherd's Pies. It was like hearing a symphony of Rachel Ray's "mmm" moments from the show "$40 a Day", except far more genuine and less disturbing. I took it as a sign that I did well; despite my late start to grocery shopping and even later start to cooking due to the other six million errands I had to run before I could get started. Sometimes a rough start doesn't have to mean a rough day. Especially when you've got an Irish feast in front of you.

By the way, I'll be using St. Patrick's Day as an excuse to make these again. I strongly urge you to do the same.

Disclaimer: Technically, Shepherd's Pies use lamb, and Cottage Pies use beef. I use both, and I choose to call it Shepherd's Pie. "Cottage Pie" reminds me of cottage cheese, and cottage cheese is just not my thing. However, you can call this concoction whatever your little heart desires, and I won't complain.

Print
Individual Guinness Shepherd's Pies
---
Author:

Prep Time:

20 mins

Cook Time:

1 hour 10 mins

Total Time:

1 hour 30 minutes

Yield:

6

1

x
Description
Ground beef, ground lamb, Guinness, mashed potatoes, veggies, and cheese… what in the world is there not to like about this recipe?
---
Scale
Ingredients
1

lb lean ground beef

½

lb ground lamb

2

cloves garlic, finely minced

2 cup

s beef stock

1

medium onion, chopped

2

carrots, peeled and diced small

2

celery sticks, chopped

1 cup

frozen peas

1 tbsp

Worcestershire Sauce
Olive Oil

2

bottles Guinness

2 tablespoon

s tomato paste
Salt and Pepper

2 cup

s Dubliner cheese, shredded
Mashed potatoes, prepared as your normally enjoy them.

1

bay leaf

1

bunch rosemary

1

bunch thyme

1 tablespoon

cornstarch
---
Instructions
Brown the beef and lamb in a little olive oil, working in batches if necessary.
Add 1 bottle of Guinness to the meat and simmer until the liquid has almost all absorbed and evaporated.
Remove the meat and add it to a medium-sized bowl.
With the pan over low heat, fry the onions, celery and carrots in olive oil until the onions become translucent. Add the garlic, cornstarch, and tomato paste, and stir until the tomato paste evenly coats the veggies. Cook for about 4 minutes.
Add the meat back to the pan. Pour over remaining Guinness and let it reduce slightly before adding the beef stock and Worcestershire sauce. Place the herbs on top in bunches, making sure not to mix them in. Bring the meat mixture to a simmer, and cook, uncovered, for 30 minutes, or until the liquid becomes gravy-like. If the sauce is not thickening, add a bit of cornstarch slurry.
Preheat the oven to 400 degrees F.
Season the mixture generously with salt and pepper, and remove the bay leaf, rosemary, and thyme.
Add the peas to the mixture. Mix well. Divide among 6 ramekins.
Generously top the meat mixture with mashed potatoes. Use the back of a spoon to smooth them over, and to make sure that they cover lip of the ramekin. Sprinkle the shredded Dubliner cheese on top of the potatoes.
Bake for 20 minutes, and serve immediately.
---
Category:

Main

Cuisine:

Irish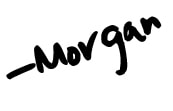 Get recipes delivered hot & fresh to your inbox!