This past weekend, I went into Philadelphia to see a free concert with James and two of my girl friends, Amanda and Elysse. We hustled all morning in an attempt to make it into the city in time for bloody marys and mimosas, singing the praises of alcohol in the AM (or, in one friend's case, begging for a good hair-of-the-dog hangover cure) as we piled into James' SUV. However, about 15 minutes into the drive, the conversation quickly turned to craft beer– as it often does when you cram together 4 beer-fanatics– and visions of brunch-time cocktails were replaced with the promise of hops and yeast.




By the time we arrived in Philly, three of the four of us had beer on the mind (that fourth, remember, really needed the stronger stuff to save her from hangover hell), and we looked at the menu first to decide what we'd be drinking before we even thought to glance at the food. The problem was, after I had picked out my beer of choice, I realized it wouldn't work well with the sweet, sticky french toast that caught my eye on the menu. I flipped back and scanned for a beer that would compliment the sugary breakfast– nothing. I wound up getting tacos instead.

The tacos, by the way, were amazing, but that's not the point. The point is that for the entire rest of the day, while I enjoyed myself around the Piazza, I couldn't stop thinking about sweets and beer. While I listened to the bands, reconnected with old friends, played with a puppy, drank a beer, drank another, drank a bourbon cocktail, and drank another, I would think about the sweets and beer combination I craved and how badly I needed to post this recipe immediately. I came up with an introduction for the blog post (which I forgot) and told myself I'd post it first thing on Monday (forgot again, forgive me), and I was positive that this would be a really successful and great post that everyone would try (hopefully you will).




Why was I so sure this post would go over well? Because there are few things more delicious than a good stout and breakfast or stout and dessert combination, and if you can do two at once, it's got to be twice as good. Because I ate far too many of these. Because they look as delicious as they taste. Because there's beer in the recipe. Because my mom tried them and couldn't stop raving about how good they were. Because they're pretty easy to make. Because they're Stout Sticky Buns. Need I go on?




I happened to come across Southern Tier Creme Brulee Stout for the first time before making these Simple Stout Sticky Buns, and I knew I just had to use it in a dessert– the sweet caramel and vanilla flavors made it a baker's dream. Southern Tier never disappoints. I highly recommend using the Creme Brulee Stout for this recipe, but feel free to switch it up and use chocolate stout, cherry stout, or pumpkin stout to suit your tastes!

Use this recipe for Sunday brunch, for dessert, or just for feeding a craving. You'll be glad you did. (And if for some, sad, sick reason you are not, just send them over to me, and I will gladly stuff my face with them. You know, for your sake.)

Print
Simple Stout Sticky Buns
---
Author:

Prep Time:

15 mins

Cook Time:

15 mins

Total Time:

30 minutes

Yield:

12

1

x
Description
These easy-to-make sticky buns are perfect for brunch or dessert. They're little and shareable– although all of that flavor might make it hard for you to resist keeping them all for yourself!
---
Scale
Ingredients
For the sauce:
2/3 cup

stout or porter

1/2 cup

packed brown sugar

2 1/2 tablespoon

s honey

2 tablespoon

butter

1/3 cup

cream
For the buns:
1

package frozen puff pastry, defrosted

1 ½ tablespoon

s butter, melted

1/3 cup

brown sugar

1

–

2

teaspoons cinnamon
Pecans, to taste (optional
---
Instructions
Make the sauce:
In a saucepan over medium heat, let the stout reduce until it reaches about 1/4 of its original volume.
Stir in the brown sugar, let melt completely and thicken, and then stir in the honey and butter. At this point, you should have a thick, aromatic caramel.
Remove the mixture from the heat and let it cool for 5 minutes. Then, stir in the cream to create your caramel-stout sauce.
For the buns:
Preheat the oven to 400 degrees F.
Unfold 1 sheet of puff pastry and place on a lightly floured board or countertop. Brush the whole sheet with 1/2 tablespoon melted butter, and then sprinkle each sheet with about 2 tablespoons of brown sugar and 1/2 teaspoon of cinnamon. Be sure to leave a border around the edges of the puff pastry, as the cinnamon and sugar will smush outwards as it is rolled.
Spray a muffin tin with nonstick spray and place a few chopped pecan pieces in the bottom of each cup.
Roll the puff pastry up tightly, like you would a jelly roll. Set with the seam side down, and cut off the very ends of each side and discard. Slice each roll into 6 even pieces. Repeat with the second puff pastry roll.
Place each of the rolled pieces into the muffin cups. Spoon a bit of the caramel over the top (not too much or it will make your sticky buns hard) and top with the chopped pecans.
Bake the buns for about 15 minutes, or until the puff pastry has fully cooked through and turned golden. Remove the buns from the muffin pan immediately and cool on a wire rack for 5 minutes. Then, drizzle with the caramel-stout sauce and serve.
---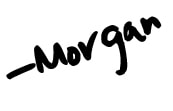 Get recipes delivered hot & fresh to your inbox!