Do you love cheese-smothered chicken?  Is broccoli and cheddar soup your weakness?  Are you afraid that I'm going to ruin your streak of healthier eating with all of these hunger-inducing questions?
If you answered "yes" to these questions, then prepare to be amazed.
Behold, Sizzling Broccoli, Cheddar, and Chicken Skillets.  There's juicy, marinated chicken, perfectly-cooked broccoli, fluffy brown rice, plenty of sharp cheddar cheese sauce, and a whole ton of tastiness going on right here…
…and that's coming from a lady who does not like broccoli.
That's right.  I typically avoid broccoli at all costs because I grew up eating steamed-in-the-microwave frozen broccoli and that's just not my jam.  But as I discovered when I made this sizzling skillet, sauteed broccoli is absolutely amazing.  Who was keeping this knowledge from me?  And why?  What kind of sick, twisted person doesn't let a girl know about how to make her veggies tasty?!  I need answers!
But I digress.
This recipe is leagues healthier than the typical sizzling skillet at your favorite restaurant chains, but still super scrumptious! (Yes, I said scrumptious.) Plus, who doesn't love a sizzling dish to warm them up when the cold weather hits?
Print
Skinny Sizzling Broccoli, Cheddar, and Chicken Skillet
---
Author:

Prep Time:

20 mins

Cook Time:

25 mins

Total Time:

45 minutes

Yield:

2

1

x
Scale
Ingredients
2

(4 oz) chicken breasts, pounded to 1/2 – 3/4″ thick

1 cup

brown rice, cooked according to package directions

1 tablespoon

fresh parsley, chopped, to garnish
For the marinade:
5

cloves garlic, minced

2 tablespoon

s fresh parsley, chopped

1/4 cup

olive oil

1 teaspoon

crushed red pepper flakes
Salt and pepper
For the cheddar cheese sauce:
1 cup

skim milk, divided

1 tablespoon

all-purpose flour

1/4 teaspoon

salt

1/2 cup

sharp cheddar cheese, shredded (light cheddar cheese, works, too)
For the broccoli:
1

small head broccoli, cut into florets
Salt and pepper, to taste
---
Instructions
In a freezer bag, combine the marinade ingredients and add in the chicken breasts. Refrigerate overnight or for at least 2 hours.
Heat a cast iron skillet over medium-high heat. Add in the chicken breasts and reserve excess marinade. Cook until cooked through, about 6 minutes per side. Remove chicken to a plate and tent with foil to keep warm.
In a separate small saucepan over medium heat, whisk together the flour and about 1/4 cup of the milk. Slowly whisk in the remaining milk and the salt. Bring to a gentle boil, stirring often.
Reduce to a simmer and allow mixture to thicken, stirring constantly, about 3 minutes.
Stir in the cheese, a bit at a time, until melted and completely combined. Keep over low heat, stirring regularly, until ready to use.
In the cast iron skillet over medium heat, add 2 tablespoons of the reserved marinade and discard the remaining marinade. Reduce heat to medium. Add in the broccoli and saute until bright green and beginning to brown lightly in spots, stirring and turning often, about 3 minutes. Season with salt and pepper, to taste.
Remove the broccoli and place on the plate with the chicken. Increase the heat on to high and let the pan sit for a minute or so to get steaming hot.
Remove the skillet from heat and pour 1/2 of the cheese sauce onto the hot skillet. Quickly add the chicken, broccoli, and rice on top of the cheese sauce, and then pour over the remaining cheese sauce. Sprinkle the chopped parsley on top, to garnish, and serve while still sizzling.
---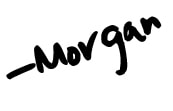 Get recipes delivered hot & fresh to your inbox!