Yesterday, I told James I'd be posting these cookies today and asked what he thought I should write about them.
"Write that I love them," he said.
"And that they're perfect. Perfect for the holidays."
"And that I want more." I think this was more of a request (a very passionate one, at that) than a suggestion of what to write, but I'll include it anyway.




I didn't plan on making cookies last week, but I was feeling pretty good about my recent cookie recipe success, so I decided that I might as well test my luck and attempt another one. I thought this one would be more of a challenge, with the cookie base, chocolate ganache filling, and marshmallow topping, but it really wasn't difficult at all. Everything came together wonderfully and without a hitch. Who'd have thought?




Plus, I had James to do some of the steps for me, like beating together the butter and sugar and sifting the flour, so that made it even easier. Don't worry, he also got the role of honorary cookie eater, as you can probably tell from his what-to-write suggestions. It's a pretty well-balanced deal we've got going on there.

But anyway, back to the cookies. I don't usually like thumbprint cookies, as jam in dessert isn't quite up my alley. I've always thought that that little well in the middle of the cookie would be put to better use if it was filled with, say, chocolate ganache… so that's exactly what I decided to do.

Honestly, after having them with the oozing chocolate centers, I'm almost positive they should never be made any other way.




Scratch that. I'm completely positive.

I haven't even touched on the marshmallow frosting (meringue?) yet, which is everything I could have wished for and more– fluffy, gooey, sweet, vanilla-y, and easily toasted to perfection.

Can you believe that all of this deliciousness comes together in one cookie? One really impressive cookie? One really impressive cookie that I think you should make tomorrow for your Christmas Eve party if you're celebrating, or just for yourself because you deserve a treat? Well, whether or not you can believe it, it does, and you should, and I cannot get enough of them. I'm sure you can believe that part, though, seeing as there's a bite missing out of the cookie in the picture. I couldn't resist.




Oh wait! I do have a picture with a full S'mores Thumbprint Cookie intact. It didn't last long, but it sure is cute.

Print
S'mores Thumbprint Cookies
---
Author:

Prep Time:

20 mins

Cook Time:

20 mins

Total Time:

40 minutes

Yield:

24

cookies

1

x
Description
Chocolate thumbprints rolled in graham cracker crumbs, filled with chocolate ganache and topped with toasted marshmallow. I'm in love.
---
Scale
Ingredients
For the Thumbprint Cookies:
2

sticks (1 cup) plus 2 tablespoons of butter, softened at room temperature

3/4 cup

sugar

1/3 cup

cocoa powder

2 cup

s flour

1 teaspoon

baking powder

1/2 teaspoon

baking soda

1/2 teaspoon

salt

3

graham crackers, crushed
For the Ganache:
10 oz

chocolate chips

1 cup

heavy cream
For the Marshmallow Topping:
4

egg whites, at room temperature

1 cup

sugar

2/3 cup

light corn syrup

1 1/2 teaspoon

s vanilla extract
---
Instructions
Preheat the oven to 350 degrees F.
Cream the butter and the sugar with a hand mixer until smooth. Add the cocoa powder and mix until incorporated.
Slowly sift in the flour, salt, baking soda, and baking powder. Mix until just combined.
Pour the crushed graham crackers into a small bowl. Scoop about a tablespoon of the cookie dough and roll into a ball. Lightly press the ball into the graham cracker mixture and turn to coat. Place on a parchment paper lined baking sheet and continue until all of the cookies are on the baking sheets (you may need a couple), about 1 inch apart from each other.
Gently press your thumb into the center of the cookies to create a small indent. Bake for about 8 minutes, or until they begin to crack a bit but are still very fudgy.
Remove the cookies from the oven, let them cool for a few minutes, and then press your thumb into each cookie again to make a more defined well (they will probably have puffed up while cooking). Don't worry if the cookies are still quite soft, they will harden up as they cool.
While they cool, prepare the chocolate ganache. In a small saucepan, add together the heavy cream and chocolate chips. Heat over medium-low, whisking often, until the chocolate melts and the mixture is smooth. Remove from heat and spoon into the thumbprint indents.
Let the ganache cool in the thumbprints and make the marshmallow topping. Add the egg whites to a large bowl and beat with a stand mixer until stiff peaks form.
Heat the corn syrup and the sugar over medium heat, stirring to combine. Once the mixture comes to a boil, slowly pour it into the bowl with the egg whites, mixing continuously. Add in the vanilla extract. Beat until fluffy and well mixed.
Pipe or dollop the marshmallow topping onto the top of the cookie. Toast with a kitchen torch or under the broiler for about a minute.
Serve warm!
---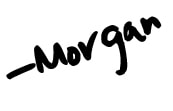 Get recipes delivered hot & fresh to your inbox!