Aaaaand we're at the finish line here for the Tabasco 10 Challenge of 2015. The bittersweet end. On one hand, I'm excited to go back to incorporating other ingredients into my recipes (dear spice cabinet, I have not forgotten you), but on the other hand, this was surprisingly fun and some seriously delicious recipes came out of it. I love a challenge, so maybe I'll just start inventing my own to keep the momentum going. Got any suggestions?
Speaking of challenges, aside from the 10-ingredient limitation this week, I decided to make recipes for all times of day, and to use every ingredient at least once. Breakfast was Spicy Egg Clouds in Ciabatta Boats, lunch was Chipotle Chicken Fried Rice, snack was Crispy Tabasco Zucchini Chips, appetizer was Jalapeno-Honey Glazed Cheesy Chicken Poppers, and now, now we're finally at dinner– the grand finale. And boy, do I have something special to share with you: Spicy Caramelized Fennel Rigatoni Carbonara!
I could have sworn that I hated fennel before this challenge. Oh how wrong I was. It is insanely delicious when cooked until caramelized and doused in spicy hot sauce! For this recipe, I used the entire fennel– bulb, stalks, and fronds– to give as much flavor as possible to the pasta. I toasted some homemade ciabatta breadcrumbs for crunch, made an egg-based sauce for richness, and added in some mozzarella because who honestly can say they'd prefer their rigatoni without cheese? No one. Well, probably someone, but I am most definitely not that person.
All together, I could not believe how tasty this turned out. It's a new comfort food favorite of mine!
Here's one last look at the 10 ingredients I was able to use for this Tabasco-sponsored challenge:
For this recipe, I used the rigatoni, egg, fennel, mozzarella, ciabatta, and original Tabasco. What combination would you have done for dinner?
If you'd like, feel free to check out the other bloggers who participated in the challenge this week to see what they came up with:
And most of all, make sure to try this spicy, sweet, rich, crunchy, and cheesy Caramelized Fennel Rigatoni Carbonara. You're going to love it. When you make it, don't forget to take a photo and tag #hostthetoast on Instagram or Twitter so you can show off your delicious dinner!
Print
Spicy Caramelized Fennel Rigatoni Carbonara
---
Author:

Prep Time:

20 mins

Cook Time:

20 mins

Total Time:

40 minutes

Yield:

4

servings

1

x
Scale
Ingredients
1

3″ slice stale ciabatta bread (I prefer roasted garlic ciabatta)

1 tablespoon

olive oil

2

bulbs fennel, stalks and fronds included

1 teaspoon

original Tabasco sauce, plus more to taste

1

lb rigatoni pasta

2

large eggs

1 cup

mozzarella cheese, shredded
Kosher salt and pepper, to taste
---
Instructions
Tear the ciabatta into chunks and place in a food processor. Process until coarse crumbs remain.
Heat a teaspoon of the olive oil in a pan over medium-high heat. Add in the breadcrumbs and toast them, stirring often, until browned and crunchy. Remove from heat and transfer the breadcrumbs to a small bowl. Wipe out the pan.
Dice the fennel bulbs, slice the stalks, and pick off the fronds and separate them. Heat 2 teaspoons of oil in the same pan over medium heat and add in the fennel bulb and stalks. Add in the teaspoon of Tabasco and toss to coat. Cook until caramelized, stirring occasionally, about 12- 15 minutes.
As the fennel caramelizes, cook the pasta according to package directions. When al dente, remove from heat and drain, reserving 1/2 cup of the pasta water.
Add the pasta to the caramelized fennel and toss to distribute evenly. In a small bowl, whisk the eggs. Remove the pan from heat and very quickly whisk in the eggs, allowing them to thicken but not scramble. Whisk in the reserved pasta water to desired thinness. Fold in the shredded mozzarella and season generously with kosher salt and black pepper.
Top with the fennel fronds and ciabatta breadcrumbs, to taste, and serve warm.
---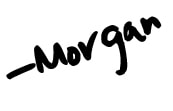 Get recipes delivered hot & fresh to your inbox!