Did I mention that I was going on vacation to Lake George?
And that I went, came back, and have been home for about a week now (but still have not snapped back from "I need to be out in a cabin in the mountains" mode)?
While I was up there, I saw the space station in orbit, the most vivid and amazing meteor shower, a few double rainbows all the way across the sky, fireworks over the lake, and this rainbow prism coming off of a mountain over Lake George.
Not to mention, of course, that the company was fantastic, the food was great, and the weather mostly cooperated. 10/10 would go again.
Then I got home and remembered that my car is still in the shop, my laptop blue-screen-of-deathed, and I really miss being somewhere where none of that mattered. Luckily, I had the Tabasco 10 Challenge to look forward to, which inspired these Spicy Egg Clouds in Ciabatta Boats.
Here's the beauty of these things: the egg whites are beaten until stiff, mixed with mozzarella and Tabasco, and cooked until crisp and airy. The yolk, though, is cooked just enough so that the outside sets while the inside still produces that gorgeous orange river when pierced. Not to worry, none of that delicious yolk goes to waste because it's all nestled inside of ciabatta bread, which toasts in the oven with the egg and soaks up all of the golden goodness when cut. 10/10 would eat again.
Also, I stitched together some pictures I took to make my very first gif. It's not the best gif, but it's my gif, and I love it.
So, about that Tabasco 10 Challenge I mentioned. I was approached by Tabasco to participate in this 10-ingredient challenge over the next 5 days, where I make recipes that only use the ingredients listed below:
Not the easiest list, but I am happy to say that I came up with some kick-ass recipes! And, because I love a good challenge, I decided to come up with recipes for all times of the day. This one's breakfast, obviously, but lunch, snack, appetizer, and dinner are still to come, so make sure you check back.
Check out the other blogs that are participating this year if you love a good, spicy meal:
In case there was any confusion, this post is a sponsored post, but all opinions and tabasco-smothered love are my own. I mean, LOOK AT THAT EGG BREAD. JUST LOOK AT IT.
You also should make it, and tag #hostthetoast on Instagram or Twitter with a photo of the finished recipe! I know you're going to love it.
Print
Spicy Egg Clouds in Ciabatta Boats
---
Author:

Prep Time:

15 mins

Cook Time:

15 mins

Total Time:

30 minutes

Yield:

4

1

x
Scale
Ingredients
4

ciabatta rolls

4

large eggs, yolks and whites separated

1/2 teaspoon

original Tabasco sauce, plus more to taste

4 oz

shredded mozzarella cheese, plus more to top
Salt and pepper, to taste
---
Instructions
Preheat oven to 400 degrees. Line a baking sheet with parchment paper.
Cut out the top of the ciabatta using a pairing knife, leaving a boarder of bread. Pull out about a 1/2 inch of the insides of the ciabatta.
In a large bowl, beat the egg whites until stiff. Gently fold in the Tabasco sauce, mozzarella, and salt and pepper, to taste. Don't over mix, or the egg whites will collapse.
Spoon the beaten egg whites into the cut-out parts of the bread. Create an indentation in the center of the egg whites, where the yolk will eventually go.
Bake the egg white-filled bread until the whites are lightly golden brown, about 6-8 minutes.
Remove from the oven and carefully top each egg white cloud with a yolk. Top with an additional sprinkle of mozzarella and place back in the oven until the whites are completely set, about an additional 6-8 minutes.
Top with more Tabasco, salt, and pepper, if desired, and serve warm.
---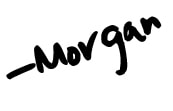 Get recipes delivered hot & fresh to your inbox!