I grew up as a picky eater. If it wasn't chicken fingers, ramen soup, burnt Eggo waffles, or cheese and crackers, I wasn't eating it (or should I say, I didn't want to eat it but sometimes my parents made me). Sandwiches? Ew. Macaroni and cheese? No way! Steak? DISGUSTING. Or, at least that's what I would have told you when I was a kid.



Now that I'm older, some of my favorite foods are ones that repulsed me when I was little. Young palates often can't handle intense flavors, and instead prefer bland food, or food that is "fast and familiar". However as we grow older, we also naturally grow to crave and appreciate more complex, bold flavors and textures.

This is not always the case, though. Not everyone will grow to enjoy every type of food, but they can especially be inhibited if they're forced to eat things that they don't like as a child. If you're told as a child that you can't leave the table until you eat something you can't stand, it's very likely that you will retain that aversion through your adulthood, according to researchers. (Thanks, Mom. Now I'll never like broccoli!)

Whatever the reason is for us not liking a certain food, we sometimes do have the ability to force ourselves to start liking it. I've had decent success doing this with tomatoes, red wine, and steak. Yes, steak. I was struggling with that one until I had these Steak Tacos with Guacamole, Salsa, and Lime Crema.


Now you may not trust my judgment when I say these were ridiculously, out-of-this-world good, since I've never been a huge fan of steak. I get it, and my feelings aren't hurt. If you can't trust me on how amazing these are, trust the fact that my friend, Jackie, and my boyfriend, James, both serious carnivores, could not get enough of these Steak Tacos. Both of them must have said, "These are amazing!" at least fifteen times throughout our meal. The spice coating allowed for a crispier outside while the inside of the steak remained perfectly juicy. The guacamole, salsa, and lime crema perfectly complimented the steak's flavors. The cabbage gave the tacos a refreshing crunch. I added a little cotija cheese to mine and it was just, well, amazing…

My mouth is watering as I type right now. Let me just give you the recipe before I start drooling.
Print
Steak Tacos with Guacamole, Salsa, and Lime Crema
---
Author:

Prep Time:

30 mins

Cook Time:

6 mins

Total Time:

36 minutes

Category:

Main

Cuisine:

Spanish
Description
This almost-too-good-to-handle recipe is from Esquire's "Eat Like a Man" Cookbook. I highly recommend it for both men and women! Don't be intimidated by the long list of ingredients, it's very easy to make.
---
Ingredients
3 1/2

pounds skirt steak, cut against the grain into strips (a little smaller than your little finger)

20

flour tortillas (

4

inch)

1/2 cup

canola oil

1

large head Napa cabbage (also called Chinese), cleaned, cut into thin strips, and tossed with the juice of 2 limes
For spice mix:
2 tsp

chipotle chile powder

2 tbsp

garlic powder

2 tbsp

paprika

2 tbsp

cumin

3 tsp

kosher or coarse salt
For salsa:
1

jalapeño pepper

1

red onion, sliced 1/4-inch thick

4

plum tomatoes

2 oz

canola oil

1 tsp

kosher or coarse salt

1/2

bunch cilantro, roughly chopped

3

fresh limes, juiced
For guacamole:
6

ripe Haas avocados, halved, pits removed, flesh scooped out and placed in large bowl with the juice of 4 limes

4

plum tomatoes, small diced (about

2 cup

s)

1

red onion, minced, about

1 cup

1

bunch cilantro, roughly chopped

2 tsp

kosher or coarse salt
For lime crema:
2 cup

s sour cream

2

fresh limes
---
Instructions
To make tacos:
Combine spice-mixture ingredients and toss with steak to coat. Set aside.
Preheat oven to 300 degrees. Warm tortillas on cookie sheet in oven.
Heat two large sauté pans to medium-high. When pans are hot, add oil to each pan followed by 1/2 the seasoned meat. Spread meat out evenly and cook without turning while you lay out warm tortillas on a clean work area to get ready for assembly. Cook meat for approximately 3 minutes, turn, and cook for another 3 minutes, stirring occasionally to achieve even coloring.
After 3 minutes, turn off heat and allow meat to sit in the pan, becoming just cool enough for you to handle.
To make salsa:
Rub jalapeño, onion, and tomatoes lightly with oil and roast in large sauté pan on medium-high, turning frequently until lightly charred all over. Set aside to cool.
When cooled, roughly chop and place in a food processor with salt, pulsing until almost smooth but still just a little chunky.
Transfer to bowl, add cilantro and lime juice, cover, and refrigerate. (For a milder salsa, use only half the jalapeño.)
To make guacamole:
Lightly crush avocados with fork until almost smooth but still a little chunky.
Evenly mix in tomatoes, red onion, cilantro, and salt; cover and refrigerate.
To make lime crema:
Whisk 2 cups sour cream together with the juice of 2 fresh limes.
To serve:
Spread 1/2 tbsp guacamole on each warmed tortilla, followed by a large pinch of cabbage.
Distribute meat evenly and fold tortillas up end to end.
Serve immediately on a large platter with the salsa, crema, guacamole, and a bag of your favorite tortilla chips.
Notes
The salsa, crema, and guacamole can be prepared up to 2 hours ahead of time, wrapped tightly, and refrigerated. When wrapping the guacamole, place a layer of plastic film directly on the surface (and/or keep avocado pits in the bowl) to avoid discoloration from oxidation.
To halve an avocado, insert the tip of a knife along the side until you hit the pit. Cut around the avocado lengthwise, slicing all the way around. Then twist the two halves in opposite directions and the avocado will open perfectly. Scoop out the pit and the flesh with a spoon. You can also use this Oxo Good Grips 3-in-1 Green Avocado Slicer, which I love.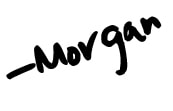 Get recipes delivered hot & fresh to your inbox!