My little brother, Mark, is probably the sweetest kid in the entire world. We never had much of a sibling rivalry when we were growing up, in fact, we have probably only been in 2 or 3 arguments in our lives. However, last night, I was half-tempted to let pain rain down on the kid with the sort of fury that would make Mike Tyson flinch and shriek, "That's just wrong." Of course I'd never do that, but I was tempted none-the-less.

My friend Amanda and I have recently been going to the gym every day, finally realizing that you actually have to put in effort to make your New Year's resolutions happen. (Hey, better late than never!) Yesterday, in the middle of my comical attempt at an ab work-out, my brother called me. I was surprised when he asked if Amanda and I would like to watch Paranormal Activity 4 with him and his friend, Tommy, who was spending the night at our house. Foolishly, I said yes, excited that my brother wanted to watch a movie with us, and just 15 minutes later, we were popping in the DVD and ready to watch yet another horrible sequel in the Paranormal Activity series.




The movie was horrible, but that hardly matters. I am the biggest baby ever, so I was mortified at the idea of going to bed when the movie ended. If you've read my S'mores Martini post, you already know that I have a tendency to go into full-out paranoid mode after seeing anything that resembles anything that might be construed as almost being kind of scary. Apparently Amanda felt the same way, so she stayed over and we both slept in my little bed; constantly trying to convince each other that malevolent demon creatures did not exist; with the lights dimmed, but still on; like 2nd grade girls after an "Are You Afraid of the Dark" marathon, except add in grumbles about having work in the morning and how we desperately needed to fall asleep.

Eventually we did doze off, thank goodness, but I kept semi-waking up, thinking I was hearing something by my bedroom door. Each time I would quickly convince myself that I was just being my typical paranoid self, and I'd fall back asleep. That is, until I heard a screeching, cackling noise booming in my room, one that dragged on with an unfathomable amount of terror-inducing clarity until the cloud of sleep protecting me was completely gone and I was entirely sure that I was awake and hearing the last sound I would ever hear. That's not an exaggeration.

"WHAT WAS THAT NOISE?" I yelled several times, although I knew Amanda's answer wasn't going to change from "I don't know." She was definitely much calmer than I was, but that's not to say she wasn't having her own internal meltdown. After about 5 minutes of sheer terror, I called my brother. He didn't answer. I called again, and again, and again. No answer. Finally, my phone started ringing.

I picked up and immediately yelled into the phone, "IF THAT WAS YOU, MARK, YOU BETTER TELL ME RIGHT NOW. RIGHT NOW. IT'S 3AM AND I HAVE TO BE UP FOR WORK IN THE MORNING. TELL ME NOW AND I WON'T BE MAD."


"What? What are you talking about?" a sleepy voice answered from the other side of the phone. I continued insisting that he tell me the truth, and that I wouldn't be mad, which of course was a lie that was discovered shortly after he admitted to sliding his ipod under my door as it played demonic sounds from a YouTube video. People of the internet, don't ever do this to anyone. I nearly had a heart attack. It's just
wrong.
What does that have to do with today's post about Stuffed Reubens? Pretty much nothing, except for the fact that last night's prank has ensured that I
will not
be making these again for my brother this week despite his request. He can suffer Reuben-less-ly forever! Or at least until St. Patrick's Day. Come on, I'm not
that
vengeful, people.
Amanda gave me this recipe for Stuffed Reubens a few weeks ago, which she got from a friend who brought them to a St. Patrick's Day Party last year. I tweaked the recipe a bit, and Amanda swore they were even better than she had remembered. Thanks, Amanda, for sharing the recipe with me! These definitely will be a repeat in my house whenever we have leftover corned beef. In fact, I'd throw some corned beef in the crock pot just so I could make these the next day. Seriously, they were that good, and very easy.
Print
Stuffed Reubens
---
Author:

Prep Time:

10 mins

Cook Time:

15 mins

Total Time:

25 minutes

Yield:

8

1

x
Description
These Stuffed Reubens make a great main course as well as an appetizer for a St. Patrick's Day party, tailgate, or any kind of get-together. I could eat these every day.
---
Scale
Ingredients
1

can Pillsbury Grands refrigerated biscuits

3 tablespoon

s Dijon mustard

3 tablespoon

s Thousand Island dressing

1/2

–

1

lb leftover corned beef, chopped or pulled apart

4

slices Swiss cheese, cut in half

1/2 cup

sauerkraut

1

egg, beaten
Caraway seeds, to taste, optional*
---
Instructions
Preheat the oven to 375 degrees F.
Open the can and separate the dough into 8 biscuits.
On a lightly floured surface, flatten the biscuits until they are each between 1/4 and 1/8 of an inch thick.
Spread Dijon mustard on one half of each biscuit round, and spread Thousand Island dressing on the other half, so that the biscuits look almost like half-moon cookies.
Divide the corned beef evenly among the biscuits, placing the pieces in the centers of the biscuit rounds.
Sprinkle with sauerkraut, and then add a half-slice of Swiss on top of each.
If you'd like to use caraway seeds, sprinkle just a few around the biscuit round. You can also use ground caraway seeds.
Close up the sandwich by folding the sides together and sealing the edges underneath. Poke a few holes in the top with a fork to ensure that the steam can escape as they cook and they won't burst open.
Spray a baking sheet with nonstick spray, and transfer the Stuffed Reubens to the baking sheet. Brush each Stuffed Reuben with the beaten egg.
Bake for approximately 15 minutes, or until the Stuffed Reubens turn golden brown.
---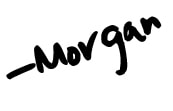 Get recipes delivered hot & fresh to your inbox!