Okay, I'm going to be honest with you. This burger tends to get kind of messy and between the runny yolk and the chile verde sauce, it's not the most beautiful burger I've ever photographed, which is why there is only one picture in this post… but my goodness is it one mean burger. I'm serious, if you want flavor that yells "I AM THE DANGER!" this is the burger for you.




A friend of mine suggested that I make Heisenburgers last weekend, and I was all for it. However, I really didn't know how I was going to make the burger especially Breaking Bad-esque. Little by little, it began to come together though– the New Mexican chile spiced burger and chile verde sauce for the show's Alberquerque, NM setting, the fried egg as a nod to the breakfast motif, and the crushed blue corn tortilla chips to represent Heisenberg's product, of course. With some cheese, salt, pepper, and a toasted bun, we had a burger on our hands that could create an empire.

If you're a fan of huevos rancheros, you'll love this burger, as it shares a lot of the same flavors. Don't be intimidated by the runny yolk– if you really aren't a huge fan of fried eggs, you can always make them however you prefer your eggs and pile them on top, or if you must, eliminate the eggs all together and throw on bacon to still get that "Breaking Breakfast" idea going on.

Grill these up at your BreakingBadBQ and let everyone know that you're the cook. For more ideas for your Breaking Bad themed event, make sure you check out the Breaking Bad Menu!

Print
The Heisenburger
---
Author:

Category:

Main Course
Description
This flavorful Breaking Bad inspired burger is almost as addictive as Heisenberg's product. After you eat one, you'll crave more!
---
Ingredients
4 buns
Blue tortilla chips, crushed
4 eggs
4 slices Monterey Jack cheese
Salt and pepper, to taste
For the Green Chile Sauce:
2 tablespoons oil
2 tablespoons all purpose flour
1 medium onion, finely chopped
1 clove garlic, minced
1 1/2 cups roasted New Mexican (or Anaheim) green chiles, peeled, seeded, and chopped
1 cup chicken or beef broth
1/2 teaspoon salt
For the Burgers:
1 1/2 lbs ground chuck
1 tablespoon New Mexican chile powder
1 teaspoon ground cumin
Kosher salt and ground black pepper, to taste
1/2 medium-sized onion, chopped (if cooking on stovetop).
---
Instructions
For the Chile Verde:
Saute the onions in the oil in a heavy bottomed saucepan until they become translucent and just begin to brown. Add the garlic and cook for another minute.
Pour the flour in with the onion-garlic mixture. Stir until the flour is evenly distributed and holds together the onions and garlic.
Add the chopped chilies, broth, and salt, mixing well. Bring the mixture to a boil, and then reduce it to a simmer. Simmer 30 minutes, or until the sauce has reduced enough to become very thick and bind the chiles and onions. You should be left with about 2 cups of the sauce, which can be made up to three days ahead of time and refrigerated, or frozen for several months.
For the Burgers:
Combine all ingredients except the onion in a small bowl. Form into 4 patties and make a slight indent in the center with your thumbs for when the air in the center expands. Chill the burgers in the refrigerator to help the patties keep their shape.
Cook the eggs to your liking. I fry mine using very low heat and about 1 tablespoon of butter each.
Grill the burgers and toast your buns, or heat a pan over medium-high heat and add the diced onion to sweat. When the pan has come to temperature, add the burgers on top of the onions. Cook until you have reached your desired doneness, flipping once. Add the cheese about a minute before your burger is done, and place the lid on top of the pan to melt the cheese. Toast the buns in a toaster oven or quickly in the oven.
Place the cooked burgers on top of the toasted buns and scoop on a generous amount of the chile verde. Then, using a spatula, place the eggs on top. Top with salt and pepper and crushed blue corn tortilla chips. Serve.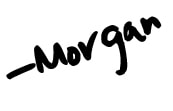 Get recipes delivered hot & fresh to your inbox!