So, I'm going to try to make this post a quick one for a couple of reasons:
1) I drank too much coffee this morning, and right now I am literally tensed and shaking at my desk due to what I can only assume is caffiene-overload. I also feel an extreme desire– no, overwhelming need–to accomplish every task I have today within the next 30 minutes.
2) My car wouldn't start this morning, so I assumed that it was waiting in line at the pearly gates to the big race track in the sky, which wouldn't be surprising since my mechanic literally called referred to it "ticking time bomb" a few weeks ago. However, I finally got it to start! Yay! Still, I got here much later than I would have liked, so it's catch-up time.
3) I want you to have this recipe now. Not tonight. Not this afternoon. Not in an hour. Not in three minutes. NOW. This might be because it was so tasty that I feel like a bad person keeping it from you for another second, or it might be because of reason #1. It could also be both. The world will never know.

What we do know, though, is that this Toasted Tortellini with Pesto Cheese Fondue is delicious. Or at least I know that. Hopefully we've established enough trust at this point that you believe me, but if you're hard to win over, just look at that picture. Well, maybe don't directly look at the Pesto Cheese Fondue because it's really not that photogenic, but look at those Toasted Tortellini. Look at them, all warm and crunchy and just begging to be dipped in a melty mix of Italian cheeses, garlic, and flavorful pesto. Stop me there. I'm making myself hungry.
I made these with meat tortellini since I knew I'd be dipping them in the fondue, but you can use whatever kind of tortellini you want, or you can even use ravioli or bowtie pasta. Get creative if you'd like! Also, I baked mine, but you can fry them as well. Oh, the possibilities.
Just make sure you make enough of them. James hardly touched them because he's a freak of nature and doesn't like artisan cheeses (his favorite cheese is American Cheese, which is pretty much blasphemy to me), but everyone else housed them. My brother was making himself sick because he honestly could not stop himself from eating more and more and more of them. I won't tell you how many I ate, partially because it's far too many to be proud of, and partially because I lost count after like the 20th tortellini, but it was a lot. They're addictive.
These Toasted Tortellini are perfect for your next holiday gathering, and with the Pesto Cheese Fondue and a couple of tomato/parsley garnishes, you've got some seasonal colors making the appetizer even more festive. Enjoy!
&nsbp;
Print
Toasted Tortellini with Pesto Cheese Fondue
---
Author:

Prep Time:

20 mins

Cook Time:

30 mins

Total Time:

50 minutes

Yield:

10

1

x
Category:

Appetizer
Description
Make a holiday appetizer no one will be able to keep their hands off of! This Toasted Tortellini with Pesto Cheese Fondue will keep all of your guests happy this season!
---
Ingredients
For the Tortellini:
1

lb tortellini (any kind is fine), cooked according to package instructions

1 cup

milk

3

eggs

2 cup

s panko breadcrumbs

1/2 cup

grated Parmesan cheese

1/4 cup

pine nuts

1/4 cup

fresh parsley

1/2 teaspoon

salt

1/2 teaspoon

freshly ground black pepper
For the Pesto Fondue:
1

pound part-skim mozzarella cheese, shredded (don't use the fresh stuff– bagged is better here)

6 ounce

s Provolone cheese, shredded

6 ounce

s Fontina cheese, shredded

3 tablespoon

s cornstarch

1 tablespoon

olive oil

2

cloves garlic, minced

2 cup

s white wine (I prefer Pinot Grigio, but any dry white will do)

1/2 cup

basil pesto
---
Instructions
For the Tortellini:
Preheat the oven to 400 degrees F.
In a wide, shallow bowl, combine the milk and eggs.
Dip the cooked tortellini into the egg wash. Stir to coat the tortellini.
In a food processor or blender, process the panko, Parmesan, pine nuts, parsley, salt, and pepper. Pour the mixture into another wide, shallow bowl.
Put the tortellini into the breadcrumb mixture and toss to coat well.
Line a baking sheet with foil and place the tortellini on. Spray them liberally with olive oil (I use the EVO sprayer— it's fantastic and doesn't have added chemicals, but you can also use nonstick spray if you prefer.)
Cook the tortellini until toasted and golden brown, about 15 minutes. Turn the tortellini halfway through to prevent them from burning on the bottom!
For the Pesto Fondue
Combine the cheeses and the cornstarch in a large bowl.
In a large pot (or fondue pot) over medium heat, heat the oil. Add in the garlic and let it cook until fragrant.
Add in the white wine and bring it to a simmer. Add in the cheese one handful at a time, whisking as it melts. Don't add more cheese until the last batch has melted. Continue until all of the cheese has been used up. Once the cheese has entirely melted, mix in the pesto.
If you made it in a fondue pot, transfer that to the warming element. If not, keep the fondue on the burner on medium-low, or set it atop a pot holder and return to heat every 15-20 minutes to warm.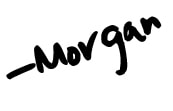 Get recipes delivered hot & fresh to your inbox!