I have been craving Spanakopita (Greek Spinach & Feta Pie) for weeks now, but I just haven't known what to tweak about it. I have a favorite Spanakopita recipe I've used many times, but first of all, I despise working with phyllo, and second, it's not very finger-food friendly, which was where I wanted to go with this one.


I realize you're probably thinking, "Wow, you hate working with phyllo? That's interesting. So does everyone else in the world." I know, I know. I've heard it a million times, too. But seriously, the stuff is so annoying and time-consuming that I made a goal for myself: do something to make the process easier, but still have the result taste great and be easy to eat.

That's when I remembered two things: 1) that I had seen phyllo made into triangle pockets before, and 2) that some wonderful person invented spray oil for cooking.

I made these triangles much thinner and smaller than the ones I had seen, because I truly wanted them to be a finger food. I prefer them this way, as they are far less messy, and the flakes of phyllo don't wind up everywhere! The process is so much easier and quicker using spray oil than it is brushing on oil or butter. Best of all, the taste isn't compromised one bit. I could eat these all day. In fact, I did.

Print
Spanakopita (Spinach and Feta Phyllo) Triangles
---
Author:

Prep Time:

20 mins

Cook Time:

30 mins

Total Time:

50 minutes

Category:

Appetizer

Cuisine:

Greek
Description
Spanakopita doesn't have to be ridiculously time consuming or messy when you make these Spinach and Feta Phyllo Triangles and replace the oil-and-brush method with a convenient bottle of olive oil cooking spray!
---
Ingredients
6

sheets phyllo dough, thawed

1

lb spinach, coarsely chopped

3

green onions, chopped

2

cloves garlic, minced

2 tablespoon

s fresh dill, finely chopped

¼ tsp

ground nutmeg

¼ cup

ricotta cheese

8 oz

feta cheese

½ tsp

lemon zest
Cracked black pepper, to taste
Olive oil cooking spray

2 tablespoon

s olive oil
---
Instructions
Preheat the oven to 350 degrees F.
Gently unroll the thawed phyllo sheets and set them on the counter. Cover with plastic wrap and lay a slightly damp kitchen towel on top.
Heat two tablespoons olive oil in a large skillet. Saute green onions and garlic for about a minute, and then add the spinach. Saute for an additional 2 minutes, until spinach is just limp.
Add lemon zest to a large bowl, and crumble feta cheese on top. Then add the ricotta, chopped dill, ground nutmeg, and a generous amount of cracked black pepper. Mix well.
Add the sauteed spinach, garlic, and onions, and mix again until the spinach is evenly distributed.
Carefully remove one phyllo sheet from the stack (be careful, they're fragile) and lay it on a large cutting board or counter-top. Spray the entire upward-facing side of the sheet with olive oil spray. Then cut the phyllo into 3 inch wide stripes. (A pizza cutter works well here if you have one, as it doesn't tear as you drag, like a knife does).
Spoon a heaping tablespoon of your Spanakopita filling at the bottom of each phyllo strip (the side closest to you), and then fold the bottom left corner over to create a small triangle enclosing the filling. Keep folding upward (like you do a flag), until the strip has been completely used for the phyllo triangle. Continue until all of the phyllo sheets have been used.
Place your phyllo triangles seam side down on a baking sheet. Spray the tops again with olive oil cooking spray.
Bake in the oven until the phyllo has become golden brown, approximately 25-30 minutes.
Notes
If your phyllo gets small tears as you fold your traingles, don't worry. As long as they're little, the other layers of phyllo should protect your filling from oozing out.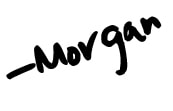 Get recipes delivered hot & fresh to your inbox!