My two guiltiest of guilty pleasures are, without a doubt, toasted or crusty bread and massive amounts of cheese.  I once read that Americans eat the weight equivalent of 72 Titanics in cheese in one year– I'm pretty positive I make a significant contribution to that amount.  And while I'll eat cheese in pretty much any of its forms (check out the majority of the recipes on the blog if you need confirmation), my favorite way to eat it is when it's oozing over a hot sandwich.
With that in mind (and remembering that I'm a resident of the Greater Philadelphia Area), it should be no surprise that the key to my heart lies in a good cheesesteak.
A lot of people will tell you that a quality cheesesteak must use a soft, chewy roll, Cheez Whiz or provolone, and white onions to accompany the thinly-sliced steak.  Do you agree?  Well, for my most recent steak-creation, Ultimate Herbed Garlic Bread Cheesesteak, I didn't do any of that.  Wait, wait!  Hear me out.
Instead, I decided to turn the typical roll into slightly crunchy and super buttery herbed garlic bread.  The flavors from the rolls soaked into the steak as they were warmed up together, and vice-versa, which really amplified the "I can't believe how delicious this is"-ness of the sandwich.  Rather than Cheez Whiz or provolone, I felt that a blanket of melted mozzarella would meld best with the Italian-American inspired flavors.  Big chunks of red onion brought a bit more spice and texture variation to the sandwiches, and fresh basil leaves gave a peppery-sweet finish.

Doesn't that sound awesome?  Now can we do away with the belief that "traditional cheesesteaks" are the only right way  to eat cheesesteaks?  Take one bite of these Ultimate Herbed Garlic Bread Cheesesteaks, and you will see the light, my friend.
We live in a world of constant modification.  Sometimes, change is good…  Mouth-wateringly good.
Make these for your next tailgate, dinner, or party– they're sure to be a hit.
Print
Ultimate Herbed Garlic Bread Cheesesteaks
---
Author:

Prep Time:

15 mins

Cook Time:

15 mins

Total Time:

30 minutes

Yield:

4

cheesesteaks

1

x
Scale
Ingredients
For the Garlic Bread:
6

large garlic cloves, chopped

¼ cup

chopped flat-leaf parsley

¼ cup

chopped fresh basil

½ teaspoon

kosher salt
Freshly ground black pepper

½ cup

olive oil

¼ cup

unsalted butter, softened

4

hoagie rolls
For the Steak:
2

lbs thinly sliced top round (or other shaved steak)
Salt and pepper
To top:
3/4

lb (~3 cups) shredded mozzarella cheese

¼

red onion, sliced into large pieces
Basil, to garnish (optional)
---
Instructions
Combine the garlic, parsley, and basil in the bowl of a food processor and mince together.
Heat the oil in a medium saute-pan over medium heat. Add the garlic and herbs and saute for 30 seconds. Remove from heat and set aside. Preheat oven to 350 degrees F.
Split the rolls and butter the insides. Then, using a basting brush, brush the garlic-herb-oil mixture on top of the buttered sides of the rolls. Place the rolls on a baking sheet and bake for 3 minutes, split side up and open.
While the rolls bake, put the pan with any remaining oil and garlic back on the stove over high heat. Season the sliced steak with salt and pepper and cook it in batches in the garlic oil mixture until the outside is cooked, about 30 seconds per side. Set aside.
Remove the rolls from the oven and place the steak inside. Top with the cheese and chopped onion. Wrap tightly in foil and place in the oven for another 5 minutes. After 5 minutes, open the foil and continue to bake for just a few more minutes– until the mozzarella is completely melted and begins to turn golden-brown around the edges.
Remove the sandwiches from the oven and sprinkle with basil. Serve warm.
---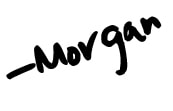 Get recipes delivered hot & fresh to your inbox!