I remember watching Bride Wars with my old roommate, Jackie, as we sat on our broken, hand-me-down futon, with Chinese food containers nested in our laps and cheap wine on the side in plastic cups like true broke college students.
In the movie, two best friends get engaged at the same time and then nearly ruin their friendship (and their weddings, and their relationships) because of their "bridezilla"-esque behavior.  It's generally supposed to be a funny movie, but when Anne Hathaway's boyfriend proposed to her in the movie as they ate Chinese food and watched TV, Jackie turned to me with a dead serious look on her face.
"That's how I want to be proposed to," she said. "Not because I think it's cute or comfortable.  Just because I really love fried rice that much."  She shook her nearly-empty white container as a testament.
I don't think she still feels the same way about the proposal, (don't get any ideas, Mike!) but as far as fried rice goes?  We both still are fiends.  I mean, I know I could personally eat a whole container before an ounce of self-awareness kicks in.  Luckily, I recently found out about Cauliflower Fried "Rice", which lets me satisfy those Chinese food cravings without all of the after-gorging guilt.  Seriously, it's so much healthier that you actually feel good about yourself after eating it, but it tastes so much like the takeout version!
I found recipes all over the web for this stuff– which features chopped up cauliflower instead of rice– but every recipe I found seemed to be missing some key ingredient for quality fried rice.  I would know, as I consider myself an expert with years of taste-testing experience.
That sounds a lot better than "I stuff my face with so much fried rice that I've got the recipe down to a science."
So I made my own version, which my mom and brother could not get enough of as they exclaimed, "I'll never get takeout again if you make this all the time!" and "I don't even usually like cauliflower."  Score and score.
Try it out and feel free to use up any leftover meat or vegetables you have in the fridge by adding them in!  Chopped up chicken, pork, mushrooms, or tofu would be great add-ins!
Print
Cauliflower Fried "Rice"
---
Author:

Prep Time:

15 mins

Cook Time:

15 mins

Total Time:

30 minutes

Yield:

4

-

6

1

x
Scale
Ingredients
4 cup

s cauliflower (about

1

head)

3/4 cup

chopped onion

2 tablespoon

s oil

1

–

2

eggs, lightly beaten
A few drops of sesame oil
A few drops of soy sauce

1/2 cup

chopped baby carrots

1/2 cup

frozen peas, thawed

4

green onions, chopped

2 cup

s bean sprouts

1/4 cup

light, low-sodium soy sauce or liquid aminos
Salt, to taste
---
Instructions
Cut away the core of the cauliflower and dry off any excess water. Cut the cauliflower into florets, and then put half of the florets in the food processor pulse until the cauliflower is about rice or cous-cous sized. Do not overdo it, bigger pieces are better than too small. If you don't have a food processor, mince by hand. Put the processed cauliflower into a bowl and then repeat with the remaining florets.
Once all of the cauliflower is chopped, heat one tablespoon of oil in a wok or large skillet over medium-high heat. When hot, add the chopped onion and stir fry until light brown, about 8 minutes. When they've browned, remove the onions from the wok and place in a bowl. Set aside.
In a small bowl, mix together the egg (1 or 2, depending on how eggy you like your fried rice) and a few drops of sesame oil and soy sauce. Add a 1/2 tablespoon of oil to the wok and then quickly scramble the egg mixture in it. Remove the egg and add to the bowl with the onion.
Add the last 1/2 tablespoon of oil to the wok and add in the cauliflower, peas, carrots, green onions, and bean sprouts. Stir fry for 3 minutes, then reduce the heat to medium-low, mix in the soy sauce, and cover for about 3 more minutes, or until cauliflower is cooked through. Add back in the egg and onion and cook together for one more minute. Season with salt, to taste.
Garnish with additional chopped green onion.
---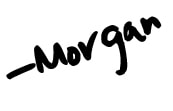 Get recipes delivered hot & fresh to your inbox!