First things first: does this really count as creamed spinach? How much cheese does one have to add until you leave creamed spinach territory and it becomes something else entirely? I really don't know. I'm not an expert on that southern side dish, but one thing I know for sure is that this is absolutely delicious, so call it what you will but make sure you eat it. All of it.
It shouldn't be hard because I, for one, lose all self-control when I make a batch of Jalapeño Queso Blanco Creamed Spinach. It's mostly green so we'll just write it off as being healthy. Nope! No. Do not try to convince me otherwise.
When I met James, I had never tried creamed spinach, and he was appalled. "What do you meeeeean you've never had creamed spinach?" he'd say. "You love spinach. It's spinach with cream and butter. There is no logical way you could not like it." But I just thought it sounded strange. Something in my brain could not reconcile that you could make spinach any way other than the way I'd been doing it– sauteed in oil with garlic. It was simple and there was no reason to mess with it.
Or so I thought. Quite obviously, I was wrong.
In fact, I didn't bother trying creamed spinach until James decided to tell me for the five hundredth time that his mother makes the best version around. There are three things you should know:
1) James' mom is like Martha Stewart on steroids when it comes to cooking and entertaining.
2) James' mom is probably a better cook than I am.
3) I like a challenge.
The end goal was not to make better creamed spinach than his mom (I don't want to even try to compete with her), but I wanted to make creamed spinach that was at least as good as hers. Doing this required, of course, that I actually taste the stuff in the process.
For the sake of honesty, while what I made that first time was good, it was not as good as James' mom's (as he so hesitantly admitted to me). But it did ignite a serious love for creamed spinach that never went out.
So three years later, I was sitting around in my kitchen, and I was thinking about the stupid spinach that I still couldn't make as good as Donna's. And then I thought, the answer is to not try to make the same creamed spinach, but to make something different but just as tasty.
The answer, my friends, is lots of cheese. Ultra gooey cheese, like the kind you get in Mexican restaurants. With jalapeño, because if we're going there, we have to commit.
So I wilted the spinach, sauteed up some peppers, onions, and garlic, made the creamy cheese sauce, and mixed the spinach in. It was easy, it was quick, and it was out of this world.
Since then, I've eaten it as a side dish, I've slathered tortillas with it, I have used it as a dip for chips, I have done everything short of just sticking my face straight in the pot and eating it that way. I'm not going to pretend I haven't thought about it though.
The moral of the story is that you should befriend someone who constantly talks about their mom's cooking, and then try for years to make your food as good as theirs, and let your failure eventually inspire you to make something new and kick-ass. Or just make this recipe instead, which is probably easier and definitely going to be amazing the first time.
When you give it a go, take a picture and tag #hostthetoast on Instagram or Twitter to show it off! Oh, and if you happen to have a good story about a time that being competitive lead to something awesome (or awful), please share in the comments. I could use a good story!
Print
Jalapeño Queso Blanco Creamed Spinach
---
Author:

Prep Time:

15 mins

Cook Time:

2 mins

Total Time:

17 minutes

Yield:

8

1

x
Scale
Ingredients
3

(10 oz) bags spinach leaves, rinsed and dried

1 tablespoon

canola oil

1/2 cup

sweet onion, diced

2

–

3

medium jalapenos, seeded and minced (depending on desired heat level), plus more to top

2

large cloves garlic, minced

3/4 cup

milk

6 oz

white american cheese, cut into thin strips

6 oz

monterey jack cheese, shredded
Salt and pepper, to taste

1

roma tomato, chopped, to top
---
Instructions
In a large, heavy-bottomed pot, cook the spinach over medium high heat until wilted. Transfer the spinach to a colander and drain well, pressing out any excess liquid.
Return the pan to medium-high heat and warm the oil. Add in the onion and jalapeno and saute until the onion is translucent, about 3 minutes. Add in the garlic and cook for an additional minute.
Reduce the heat to medium and pour in the milk. Once the milk is warmed through, stir in the cheeses, a handful at a time, until fully melted and smooth. Mix the spinach into the cheese mix and stir until evenly combined. Season with salt and pepper, to taste. Let warm for 3-5 minutes before removing from heat.
Top with chopped tomato and additional jalapeno. Serve warm.
---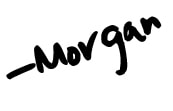 Get recipes delivered hot & fresh to your inbox!