This post is sponsored by Smithfield, who noticed my ongoing brat-obsession and decided to help make these bacony bratwursts possible.
I wasn't sure if I should post this recipe or destroy it immediately, because I've gotta be honest, it's going to ruin run-of-the-mill grilled sausage for you. Once you've had Bacon-Wrapped Stuffed Beer Bratwurst you can never go back. They're smoky, crispy, juicy, flavorful, and filled with your favorite ingredients, so you know… proceed with caution.
Before I get to the fillings though, let's start from the ground floor.
You can dress 'em up as much as you like, but your Bacon-Wrapped Stuffed Beer Bratwurst aren't going to be amazing unless you've got a great foundation to build off of– AKA some killer beer brats.
Smithfield's Craft Collection is perfect for the part, combining the flavors of Smithfield bratwurst and the nation's finest handcrafted beer. And seeing as I grew up in the Greater Philadelphia Area, I just had to go with a local favorite (from the oldest brewery in the United States, I might add): Yuengling.
Smithfield's premium pork + Yuengling's full-bodied amber lager = the rich taste of tradition in an updated package, my friends.
If you're on the East Coast like I am, you can get Smithfield Yuengling Traditional Lager Bratwursts for a limited time throughout the grilling season at East Coast grocers like Wakefern. If you're elsewhere, consider trying other varieties of the Smithfield Craft Collection. You can find more information about the available varieties and shopping locations at Smithfield.com.
The beer brats are bold and delicious on their own, but when I'm firing up the grill to feed some guests, I like to go all out. The best way– at least according to all of my friends who tested these– is to stuff them with flavorful fillings and wrap them with bacon to hold it all together.
I decided to make 4 different filling varieties for mine: mac n' cheese, jalapeño popper, sauerkraut, and pimento cheese. Each one only requires a handful of ingredients, but adds a ton of excitement (and cheesiness) to the brats. Well, except for the sauerkraut one– there's no cheese in there, but the added vinegar and crunch from the sauerkraut is just as delicious, and it's great for any friends who don't eat dairy.
My personal favorite was the mac n' cheese version, but each of my friends had a different filling they went wild for. Make 'em all, stuff 'em in, wrap 'em up, and grill 'em til they get that awesome char on the bacon and the filling begins to melt over and bubble (well, at least if you make the cheesy versions). Then tell me which is your favorite.
Print
Bacon-Wrapped Beer Stuffed Bratwurst
---
Author:

Total Time:

1 hour

Yield:

5

bratwursts

1

x
Description
Mac N Cheese recipe slightly adapted from Serious Eats
---
For the Mac N' Cheese Fillling:
4 ounces

elbow macaroni

4 ounces

evaporated milk

4 ounces

shredded cheddar cheese
Kosher salt, to taste
For the Sauerkraut Filling:
1 cup

prepared sauerkraut
For the Jalapeño Popper Filling:
1

jalapeño, chopped (plus more if desired, see note)

4 ounces

cream cheese, softened to room temperature

4 ounces

shredded cheddar cheese
For the Pimento Cheese Filling:
1 1/2 cups

shredded cheddar cheese

1

jar pimentos, chopped

1/4 cup

mayonnaise
For the Bacon-Wrapped Bratwurst:
1

package Smithfield Yuengling Traditional Lager Bratwurst

10

strips bacon

15

toothpicks, soaked in water for an hour
To Serve (Optional):
5

bratwurst buns
Paprika
Chopped chives
Crushed potato chips
Chopped green onion
Sliced jalapeño
Brown mustard
---
Instructions
For the Mac N' Cheese Filling:
In a medium saucepan, pour in the macaroni and top with just enough cold water to cover. Salt the water as desired and bring to a boil over high heat, stirring often. Cook until the macaroni is just shy of al dente and almost no water remains, stirring often, about 5-6 minutes.
Stir in the evaporated milk and bring to a boil. Reduce heat to low and stir in the cheese, a handful at a time, until fully melted and creamy. Season with additional salt to taste. Set aside.
For the Jalapeño Popper Filling:
In a medium-sized bowl, stir together the chopped jalapeño, the cream cheese, and the shredded cheddar cheese until well-combined. Set aside.
For the Pimento Cheese Filling:
In a medium-sized bowl, stir together the shredded cheddar cheese, chopped pimentos, and mayonnaise until well-combined. Set aside.
To assemble the Bacon-Wrapped Stuffed Beer Brats:
Cut a longways slit in each Smithfield Yuengling Traditional Lager Bratwurst, about ¾ of the way through, leaving the ends intact. Press the insides of the bratwursts to create a pocked in each for holding the fillings.
Fill each with your desired filling, reserving the remainder for topping.
Wrap 1-2 strips of bacon around each bratwurst to encase the filling, securing the ends with toothpicks. Avoid overlapping the bacon as much as possible so that it cooks evenly.
Set up the grill for cooking over indirect heat.
Grill the bratwurst over indirect heat with the lid closed until bratwursts register 145°F to 150°F on an instant read thermometer, about 15 minutes, turning once halfway through.
Transfer the bratwurst to the hot side of the grill and grill over direct heat, turning often, until the bacon is crisped and the bratwursts register 160°F.
Serve the bratwursts in buns and spoon over remaining filling, if desired. Finish with toppings, if desired. (Recommended: chives and potato chips for the Mac N' Cheese Brats, sliced jalapeño and green onion for the Jalapeño Popper Brats, paprika and chives for the Pimento Cheese Brats, and brown mustard for the Sauerkraut Brats.)
Notes
For some extra spiciness, cut off and discard the tops of additional jalapeños. Slice them longways down one side, use a spoon to scoop out the seeds and membranes, and fill the jalapenos with the popper filling mixture. Stuff the stuffed jalapeños inside of the bratwursts and surround with extra filling before wrapping with bacon.
Prep Time:

40 mins

Cook Time:

20 mins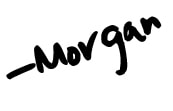 This is a sponsored post written by me on behalf of Smithfield Yuengling Traditional Lager Bratwursts.