Homemade Mall-Style Soft Pretzels. If you love those golden, buttery mall pretzels, you have to check out this recipe and step-by-step video!
I suppose there must come a time in every food blogger's career when she realizes she's overlooked posting a recipe that is so obviously meant to be shared, it hurts. For most, I imagine, it's a recipe passed down for generations, or the first meal they ever cooked to impress their now-spouse, or their laboriously perfected Christmas cookie, or something equally emotional. For me, it's Homemade Mall-Style Soft Pretzels.
I've spent roughly six years here pretzelfying recipes at every opportunity, whether it be making Pretzel Rolls or a Pull-Apart Pretzel Skillet or Pretzel-Wrapped Jalapeno Poppers — just to list a few examples. I've been rambling on about my years at Auntie Anne's like they were my glory days (okay, they really might have been), and proclaiming to anyone who'll listen that pretzels are, without a doubt, my favorite food. But I've never shared my actual go-to pretzel recipe until now.
Is this

the

Auntie Anne's pretzel recipe?
I could write a book about my 7 years spent working at Auntie Anne's, but let's be honest, while it would be a nostalgic novel for me, it certainly wouldn't be a best-seller. So I'll spare you the snooze-fest and cut to the chase: I made a lot of pretzels. I ate a lot of pretzels. And I definitely learned a lot about making pretzels.
What I did not learn is the exact recipe for Auntie Anne's pretzels. The flour mixture used to make the dough is pre-mixed, so while I made literal thousands of batches of fresh dough, I never made it entirely from scratch. So no, this is not the recipe. However, after lots of tweaking in the years since working there, I think I've figured out a pretty spot-on copycat version. These Homemade Mall-Style Soft Pretzels are really as close as it gets.
Would I lye to you?
Most pretzels in the world are made with lye, which gives pretzels their chewy, brown crust. However, lye is scary to work with, and at 28 years old, I still am hesitant to use it, let alone recommend it to home cooks. I've said it before and I'll say it again: Remember the chemical burn scene from Fight Club? The one where Tyler Durden burns the narrator's hand with lye? Yeah, I'm not messing around with that. But luckily, there is a solution. Literally, a solution made of baking soda and water!
Like lye, baking soda is very basic. As in alkaline, not "that's what the kids are saying these days" basic. The alkalinity of the baking soda solution allows the exterior of the pretzel to brown at a significantly faster rate, giving it that signature crust and flavor. It's integral to a good pretzel.
However, I've found that baking soda, which maxes out at about 9.5 on the pH scale, is still far less effective in browning than lye, which can reach the highest rating of 14. In order to bridge that gap a little, I first bake my baking soda, which makes it stronger and closer to lye (but still safer and more accessible)!
You can skip that step and just use regular baking soda, but I recommend going the one step further to bake it first. You can bake it while your dough rises, so you're not making the process longer, just using your time as efficiently as possible!
How do you shape the pretzels?
Professional pretzel-making resulted in mastering the pretzel twirl, but you can make a pretzel just as perfectly by first making a U-shape, then crossing the ends, and twisting them as you bring them back down to the bottom of the "U". I know, that's a little hard to follow. But not to worry, there's a video right above the recipe below that will help make it clear!
And if you want to skip the whole pretzel-shaping business, feel free to simply make pretzel sticks or pretzel bites. They'll taste just as delicious.
Worth the wait!
This recipe is not a quick recipe. Making the dough from scratch, letting it rise, baking the baking soda, creating the solution, shaping and dipping the pretzels, and baking… it all takes time, I won't sugarcoat it.*
Despite the time commitment, each step is actually pretty simple, and in the end these Homemade Mall-Style Soft Pretzels are so tasty and such a crowd-pleaser that you'll find they're well worth it.
And I'm pretty sure you'll be willing to forgive me for me holding out on you so long with this recipe. I think it'll just take a few more homemade pretzels for me to forgive myself!
*Speaking of sugarcoating, you can make these pretzels into cinnamon-sugar coated pretzels, too. I will include a note at the end of the recipe in case dessert-style pretzels are your thing!
Print
Homemade Mall-Style Soft Pretzels
---
Author:

Prep Time:

1 hour

Cook Time:

8 mins

Total Time:

1 hour 8 minutes

Yield:

6

-

8

large pretzels

1

x
Scale
Ingredients
2/3 cup

baking soda

2 tablespoon

s granulated sugar

1

packet (2 1/4 teaspoons) active dry yeast

1 teaspoon

kosher salt

1

stick (8 tablespoons) unsalted butter, divided

3 cup

s all-purpose flour, plus more for dusting
Vegetable oil, for greasing the bowl

1 tablespoon

coarse pretzel salt, for sprinkling
---
Instructions
Preheat the oven to 250°F. Line a baking sheet with foil. Evenly sprinkle the baking soda over the prepared baking sheet and bake for 1 hour. Melt 2 tablespoons of the butter.
Meanwhile, pour one cup of warm water into a large bowl. Whisk in the granulated sugar until dissolved. Sprinkle the yeast over the water and let sit until the yeast becomes frothy, about 5 minutes. Stir in the salt and the 2 tablespoons of melted better.
Add the flour, stirring in a bit at a time, until a dough forms and loses most of its stickiness. Knead the dough until smooth, then lift from the bowl and oil the bowl with vegetable oil. Place the dough back into the bowl and cover with plastic wrap. Let sit in a warm spot until doubled in size, about 45 minutes to an hour.
Remove the baked baking soda from the oven and set aside. (Make sure not to breathe it in or handle it with your bare hands as it can be irritating.) Preheat the oven to 450°F. Line a sheet pan with parchment paper and set aside.
Spray nonstick spray on your counter or large cutting board, or use parchment paper to cover. Pour out the risen dough.
Cut the dough into strips approximately 1-1/2" wide and 8" long. Then, stretch and roll the dough strips until they are long, thin ropes, about 36″ each.Shape the ropes into the classic pretzel shape (as demonstrated in the video above).
Pour 3 cups of hot tap water into a large, non-reactive bowl. Whisk the baked baking soda into the hot water until dissolved. Briefly dip each pretzel, one at a time, into the baking solution and then place on the prepared baking sheet. You should be able to fit 6, barely touching pretzels on the sheet. Sprinkle the pretzels with pretzel salt.
Bake for 8 minutes, turning the tray 180° half-way through. Melt the remainder of the butter.
Brush the freshly baked pretzels with melted butter and serve warm.
---
Notes
These pretzels are best served fresh from the oven, but store well in the fridge for up to 2 days or in the freezer for up to 1 month in a plastic bag with the excess air pushed out. To reheat, wrap each pretzels in a slightly damp paper towel and microwave in 15 second intervals until warmed through.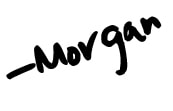 Get recipes delivered hot & fresh to your inbox!