(Part of the Chinese New Year Theme Thursday Series)

Here in New Jersey, we're feeling the frigid cold in our bones from the coldest weather we've had in several years. Aside from cups of Adult Salted Caramel Hot Chocolate and endless amounts of soup, there is one more thing I like to whip up in the kitchen to keep me feeling toasty: Spicy, Crispy, Orange Beef.




"Orange Beef?" you say. Yes, Orange Beef. The spice and citrus in this dish make it perfect for awakening the senses on an otherwise dreary day, and who doesn't love to eat Chinese food when it's cold outside and you've got no place to be?


Print
Spicy, Crispy, Orange Beef
---
Author:

Prep Time:

8 mins

Cook Time:

12 mins

Total Time:

20 minutes

Category:

Main

Cuisine:

Asian
Description
This dish is great for Chinese New Year, or any day when you want to swap out your takeout for a tastier, at-home version that is sure to impress!
---
Ingredients
1 lb sirloin steak, cut into thin strips
1/4 cup cornstarch
salt, to taste
1 1/2 cups peanut oil, for frying
1/3 cup fresh orange juice
1/4 cup seasoned rice wine vinegar
2 tablespoons orange marmalade
2 tablespoons soy sauce
2 tablespoons hot chili sauce (like sriracha)
1/2 tablespoon brown sugar
2 cloves garlic, minced
1/4 teaspoon ginger, minced
3 green onions, green part only, chopped
1/2 red pepper, de-seeded, chopped
orange zest, to garnish
---
Instructions
Combine the orange juice, rice wine vinegar, orange marmalade, soy sauce, hot chili sauce, and brown sugar in a bowl. Mix well and set aside.
In a medium sized bowl, toss the strips of sirloin steak with 3 tablespoons corn starch and salt.
Heat 1 1/2 cups of peanut oil in a wok over medium-high heat.
In small batches, fry the steak in the oil until golden brown.
Discard all but a tablespoon worth of peanut oil from the wok, and then add the garlic and ginger and cook for about a minute.
Slowly pour in the orange sauce mixture. Bring the sauce to a boil. Continue cooking until the sauce thickens, about 8-10 minutes. Add cornstarch slurry* if your sauce doesn't seem to be thickening on its own.
Add the steak for just 2 minutes or so, coating it in the sauce Serve immediately over rice or Chinese-style vegetables. Top with a generous amount of green onions, chopped red pepper to taste, and a bit of orange zest.
Notes
*To make a slurry, mix one tablespoon cornstarch and one tablespoon cold water in a bowl. After it is well mixed, you can add it to your sauces to thicken them up!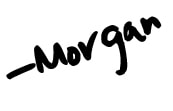 Get recipes delivered hot & fresh to your inbox!