Antipasto Tortellini Pasta Salad. This packed potluck favorite includes multiple cheeses, meats, olives, peppers, and more to create a hearty Italian-inspired summer side dish.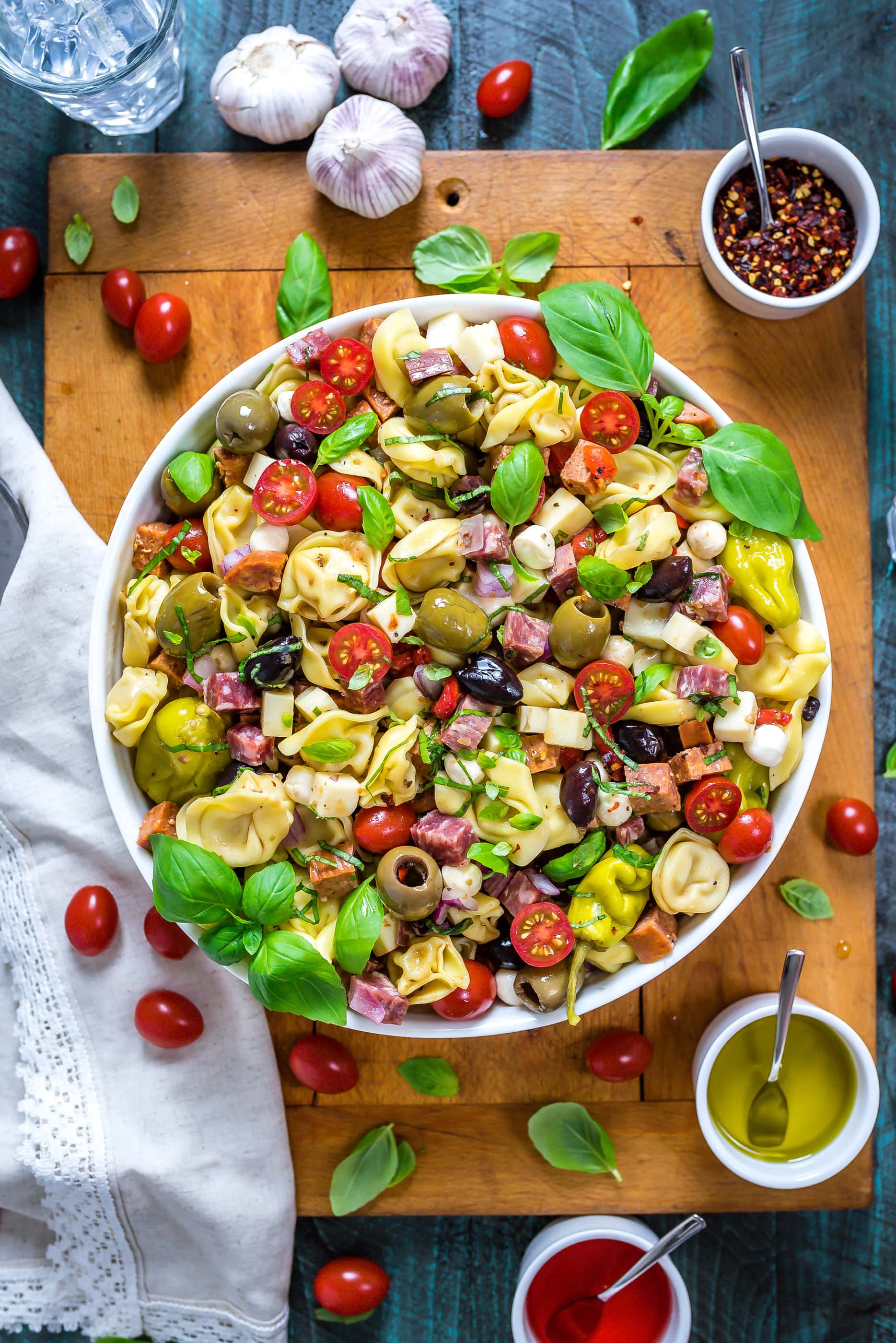 I've spent basically the entire summer trying to think of a creative pasta salad recipe to really excite you guys. Something drastically different but still a crowd-pleaser, making use of exotic mix-ins and unexpected ingredients. Because honestly, I love (a good) pasta salad, but I couldn't bare to choke down another boring bite of mayonnaise-slathered macaroni or barely-dressed swirly pasta with sliced olives and chunks of pepper jack, let alone post it here.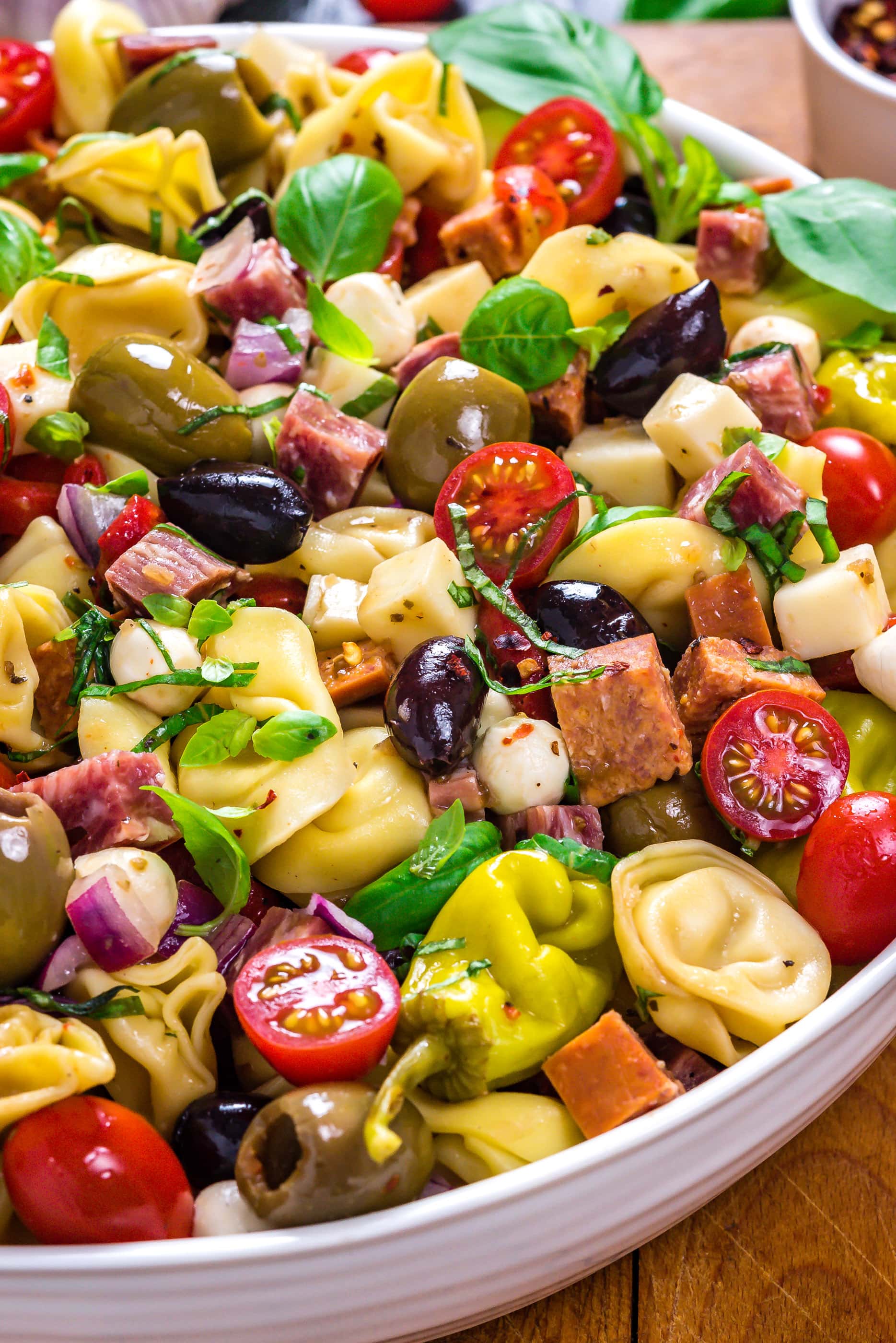 But every time I thought I had a delicious idea, it sounded too out there. No one wants a polarizing pasta salad. Nobody has a deep desire to drive all over town to find ingredients. Not a single soul out there would jump at the idea of a pasta salad that takes more than 30 minutes to prepare. So the idea was put on the back burner to revisit next summer, giving me another 300 or so days to think about it.
In fact, when my mom asked me to make a pasta salad for her annual barbecue, I didn't even consider the blog. I just rushed through the grocery store and snatched up an assortment of your usual Italian-style ingredients, tossed them together an hour before the party, and thought nothing of it. There were no balls of burrata or drizzles of a harissa honey dressing. There was nothing really shocking or innovative. Just another average pasta salad.
Except it wasn't.
I almost feel like some sort of fraud posting a "recipe" here that requires so little effort and is mostly thrown together. But when people rave about Antipasto Tortellini Pasta Salad like it's the holy grail of your entire culinary career, you don't fight sharing the recipe. You make a post for it.
So here's what the salad includes:
Cheese tortellini.
Pearls of fresh mozzarella cheese.
MORE CHEESE. (Sharp provolone, to be exact.)
Pepperoni.
Sopressata.
Red onion.
Cherry tomatoes.
A mix of pitted olives.
Sliced roasted red peppers.
Whole pepperoncini peppers.
Fresh basil.
Dressing.
And here's how people reacted to it:
"I'm not even going to eat a burger because I'm on my fourth plate full of pasta salad."
"I really can't stop eating this tortellini salad."
"Is the recipe up on your blog?"
"MORGAN, PUT THE RECIPE UP ON YOUR BLOG."
"Please, for the love of god, put the recipe up on your blog this week so I can make it for Labor Day."
Clearly, the people have spoken.
And I know it sounds like I'm awfully negative about the Antipasto Tortellini Pasta Salad throughout this post, but it's really because I didn't expect it to be so amazing. But I loved it just as much as everyone else did (and I had many platefuls to prove it). This is one of my favorite pasta salads I've ever eaten. I'd say it's tied with my Smoky Shrimp Pasta Salad with Chipotle-Honey Vinaigrette.
I made another big batch for photographing, and I finally just finished it after a few days of eating pasta salad for both lunch and dinner. I'm not even sick of it. In fact, I might have to make it again this weekend.
Now, I'm going to be honest: If you're starting without anything already in the pantry, buying all of the ingredients can get a little expensive. There's a lot in this pasta salad. I always have roasted red peppers and pepperoncinis on hand, and we've got more basil than we know what to do with from our summer bounty. But if you have to scale back, don't be afraid to. This pasta salad is versatile, and you can absolutely tweak it to work for you. That's the great thing about antipasto– you can really get creative with your mixture of meats, cheeses, and other add-ins!
But I love it best as it is, with a balance of rich, fresh, and zippy ingredients that's got me craving another bowl as we speak.
Print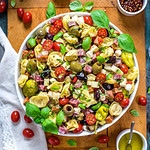 Antipasto Tortellini Pasta Salad
---
Author:

Prep Time:

20 mins

Cook Time:

8 mins

Total Time:

28 minutes

Yield:

8

servings

1

x
Scale
Ingredients
For the Antipasto Tortellini Pasta Salad:
20 ounce

s cheese tortellini,

1 1/2 cup

s grape or cherry tomatoes, sliced in half

1 1/2 cup

s mixed pitted olives

1 cup

(

5 ounce

s) chopped pepperoni

1 cup

(

5 ounce

s) chopped sopressata

1 cup

mozzarella pearls

1 cup

(

5 ounce

s) chopped sharp provolone cheese

3/4 cup

sliced roasted red peppers

1/4

red onion, diced

8

whole pepperoncini peppers, optional

6

fresh basil leaves, sliced into thin ribbons
For the dressing:
1/2 cup

olive oil

1/4 cup

red wine vinegar

2

cloves garlic, minced

1 teaspoon

dried oregano
Pinch of red pepper flakes
Kosher salt, to taste
---
Instructions
Cook the tortellini in salted water according to package instructions, until al dente. Strain and rinse with cold water to prevent sticking.
Add the tortellini and remaining pasta salad ingredients to a large bowl. Set aside.
In a large jar or blender, combine the dressing ingredients and shake or blend until well-combined. Pour the dressing over the pasta salad and toss to evenly distribute. Refrigerate for at least 2 hours.
---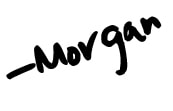 Get recipes delivered hot & fresh to your inbox!