It was almost exactly three years ago that I was spending my Winter Break at Rutgers, hanging out with whichever of my sorority sisters were still around, wasting countless hours at James' fraternity house, and singing and dancing to Christmas songs with all of our friends who decided to stay in New Brunswick.
James and I weren't dating yet.  In fact, I don't think I even really realized that I had an actual crush on him at this point.  That, or I was avoiding admitting it because I had gotten out of a rocky relationship a couple of months prior and was still very, very firmly in the "I just want to be single and not deal with anyone's crap" stage.
Regardless, I subconsciously started coming up with friendly excuses to hang out with James more, like making dinner for him and his fraternity brothers who I was good friends with as well.  After all, what college student would turn down a free meal?  I had mastered the art of boiling water and could make some passable pasta dishes, but after a few days of spaghetti I decided I should probably learn some more recipes if I was going to pretend to know how to cook.
Despite serious Google research into any meal I attempted to make, most of the time it didn't work out well.  But sometimes– sometimes– I wound up surprising myself and nailing the recipe, like when James suggested I make Pretzel-Crusted Chicken.
By the way, at this moment I definitely knew I had a crush on him because I was a pretzel fanatic and coating chicken in the stuff sounded like easy-meal nirvana.  He was obviously my soul mate, because in my mind the way to find "the one" is to see who gives you good recipe suggestions and then keep them around for as long as possible.  This is why you should never ask me for dating advice.
Or maybe I'm on to something, because it's worked out pretty well for me so far.  Who knows?
Pretzel-Crusted Chicken quickly was added to my regular meal rotation, and stayed there until I started food blogging a year later and pretty much abandoned all semblance of a regular meal rotation. (Gotta keep coming up with new stuff, keep it fresh and interesting, you know?)  Somewhere around this time I also finally got out of the "SINGLE FOREVER / WORK ON MYSELF / I'M A STRONG INDEPENDENT WOMAN WHO DON'T NEED NO MAN" stage and allowed myself to start actually calling James my boyfriend.  It was a time of change.
And somehow, in all of that change, I forgot about the Pretzel-Crusted Chicken.  That is, until a few weeks ago, when James brought it up again and asked me to make it for the blog (read: for him).  "I'd love to, but it's been done before," I said.
"Then make it with beer cheese.  And in nugget form.  The people love chicken nuggets, Morgan," he replied.
He had me at "beer cheese".  It was like the scene from Jerry Maguire, but tastier.
So of course I made them, and oh my goodness words cannot express the pure, unadulterated joy that comes from biting into one of these on Football Sunday.  Pretzel-Crusted Chicken Nuggets Stuffed with Beer Cheese are like a Super Bowl in your mouth.  They are like everything you've ever dreamed of, wrapped up in everything you never knew you were missing in an appetizer.
Maybe I'm exaggerating, but they are just really good and you and everyone who tries them are going to love them.
Print
Pretzel-Crusted Chicken Nuggets Stuffed with Beer Cheese
---
Author:

Prep Time:

20 mins

Cook Time:

16 mins

Total Time:

36 minutes

Yield:

4

-

5

1

x
Scale
Ingredients
For the Beer Cheese:
1

16 oz block cheddar cheese, grated

1 1/2 tablespoons

cornstarch

1

12 oz bottle beer of choice (I prefer lager)

2 teaspoons

Dijon mustard

1 teaspoon

Worcestershire sauce
For the Nuggets:
2 cups

thin pretzels, pulsed to breadcrumb consistency

1 1/2

lbs boneless, skinless chicken breast

1 teaspoon

garlic powder

1/2 teaspoon

onion powder

1/2 cup

flour

2

large eggs, lightly beaten
Nonstick cooking spray
---
Instructions
In a large bowl, toss the grated cheddar cheese with the cornstarch to coat evenly.
In a medium saucepan, combine the beer, Dijon mustard, and Worcestershire sauce over medium heat.
Once the beer mixture has warmed up, start adding in the cheddar cheese, a handful at a time. You want to add in a bit, stir it until completely melted, and then add more. Gradually adding the cheese ensures that you don't wind up with a lumpy mess, and prevents any cheese from burning on the bottom.
Remove the pot from the heat and let come to room temperature. Cover with plastic wrap and refrigerate for at least 30 minutes.
While the beer cheese cools and solidifies, prepare the nuggets. In a food processor, pulse the pretzels until they are the size of breadcrumbs. Remove and set aside.
Still using the food processor, combine the chicken, garlic powder, and onion powder. Pulse until well-combined and moldable.
Remove the meat from the food processor. Shape into small nugget-sized balls and set aside.
Preheat the oven to 400 degrees F. Line a baking sheet with parchment paper or a silicone baking mat.
Remove the beer cheese from the refrigerator. It should be solid at this point. Using a spoon, scrape out the beer cheese and shape into small balls, about 1/2 of the size of your chicken nugget balls. Then, flatten the chicken nuggets slightly and place the cheese ball in the center. Form the chicken around the cheese, making sure to cover completely. Flatten slightly to make the chicken nugget shape.
In three separate bowls, set out the flour, pretzels, and eggs.
Coat the chicken nuggets in the flour, then the egg, and then the pretzel crumbs. Make sure to cover entirely. Once covered, place on the prepared baking sheet. Continue until all of the nuggets have been crusted. Lightly spray the nuggets with nonstick cooking spray.
Bake 8 minutes, flip the nuggets over, spray the side facing up, and turn the tray. Continue baking for an additional 8 minutes, or until the pretzels have slightly browned and the chicken is cooked through.
Serve warm with mustard. (Just make sure not to bite into one the second it comes out of the oven, because the cheese will be very hot and very liquidy! Give it a few minutes so that they are still warm, but not little cheese volcanos.)
---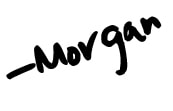 Get recipes delivered hot & fresh to your inbox!