According to the calendar, there are 18 days left until summer.
But today I drove to work with my sunglasses on and windows down (I keep saying it, but I really need to get my air conditioner fixed), and it was already 75 degrees out as I drank my morning coffee. Iced coffee. I can't mess around with the hot stuff on days like today.
Yesterday, I came home from work and changed into my shorts and a tank top and sat outside in the sun (yes, the sun!) until almost 8:30.
The day before, I made Creamy Pasta Salad and fired up the grill.
If you ask me, summer is already here, and I couldn't be happier about it.
One of my favorite ingredients to enjoy once the warm weather hits is pesto. I don't know what it is about the stuff, but it just screams "sunny, happy days" to me. Prepare yourself for the blog to be absolutely full of pesto recipes. Absolutely. Full.
I can't help myself. I seriously love pesto.
And when aforementioned pesto is made into a creamy dressing that sticks to pasta, mozzarella, sun-dried tomatoes, white beans, arugula, and kalamata olives? Oh man, I could bathe in the stuff. Or, you know, just eat it. Lots of it.
On this pasta salad.
Every day.
Make this pasta salad for your "it's not technically summer but I am going to say it is anyway" celebration, soak up the sun, and enjoy!
Print
Creamy Pesto Pasta Salad
---
Scale
Ingredients
For the pesto:
2 1/2 cups

packed fresh basil leaves

3

cloves garlic

1/3 cup

pine nuts

1/2 cup

freshly grated Parmesan cheese
Kosher salt and freshly ground black pepper, to taste

1/2 cup

olive oil
For the pasta salad
8 oz

dried pasta

1 1/4 cups

pesto, plus 1/4 cup for tossing the pasta

½ cup

mayonnaise

½ cup

sour cream

3/4 cup

milk

1

15 oz can cannelloni beans, rinsed and drained

2 cups

baby arugula

¼ cup

pine nuts, toasted

15

sun-dried tomatoes

15

kalamata olives

15

mozzarella pearls

1

roasted red pepper, sliced into thin strips

2 oz

Parmesan cheese, shaved
---
Instructions
First, make the pesto. In a food processor, combine the basil, garlic, pine nuts, and Parmesan. Pulse until well combined. Then, slowly stream the olive oil through the top of the food processor as it runs, until the pesto comes together. Add salt and pepper and pulse again.
Then, boil the pasta according to package directions. As you wait for it to boil, combine the 1 1/4 cups pesto, 1/2 cup mayonnaise, 1/2 cup sour cream, and 3/4 cup milk in a medium sized bowl. Mix well, until the pesto dressing is creamy but smooth. Add more milk if necessary to thin it out to dressing consistency. Refrigerate until ready to use.
When the pasta has boiled to al dente, drain it and let cool. Then, toss with the remaining 1/4 cup pesto, cannelloni beans, arugula, pine nuts, sun-dried tomatoes, kalamata olives, mozzarella pearls, roasted red pepper, and Parmesan. Once well mixed, pour over the creamy pesto dressing and toss again. Refrigerate until ready to serve.
---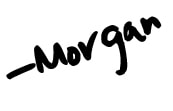 Get recipes delivered hot & fresh to your inbox!