I'm a sucker for french fries, in all of their starchy, oily, salty deliciousness. In fact, the knowledge that there are people out there who don't like french fries sort of sends a shiver up my spine– I mean, what kind of monster are you? I'm kidding… sort of. The point is, if you're like me, you really can't resist the allure of a hot, crunchy pile of potato.




But what is even harder to resist? The Latin American / Caribbean take on french fries– Tostones!

Green plantains may resemble unripe bananas (in fact, James even tried to sneak a piece as I prepared these, and then made a howl of disgust), but they don't taste anything like them. Green plantains are so starchy that they can't be eaten raw. It would be akin to taking a bite out of a raw potato. Gross.




But like the potato, plantains can be fried up into a creation of golden goodness that is absolutely addicting. I dare you to try to eat just one. In many countries, people dip them in mojo (a garlic sauce), or a combination of mayo, ketchup, and garlic. I've also had them with mango jalapeno salsa before, but I usually eat mine plain, because less time dipping = more time for shoving Tostones in your mouth before everyone else eats them all.




It's a cruel world out there when Tostones are on the table. Don't think for a second that someone won't steal the whole plate of them. You have to have a plan. Or, you could just make them yourselves with this ridiculously easy recipe and not have to share any of them! Cue diabolical laughter.




Simply peel, slice, fry, smash, fry, and top with salt, and your Tostones will be ready to be devoured as a side dish, appetizer, or snack. These are a hit at parties, and they even still taste good after cooling down. When I was in college, there was always somebody in the sorority who brought Tostones to our potluck dinner events, and Tostones were always the first thing to disappear. The first girl who used to do this called them "Tostones", so that's what I've always called them, but you may also know them as patacones, banan peze, or fritos, depending on who has made them for you or where you're from.

Call them whatever you want to call them, just make me an extra plate, please!


Print
Tostones (Fried Green Plantains)
---
Author:

Prep Time:

5 mins

Cook Time:

10 mins

Total Time:

15 minutes
Description
Tostones are the naturally gluten-free Latin-American version of french fries. They're ridiculously easy to make, and even more addicting than their fried potato counterpart.
---
Scale
Ingredients
3

large green plantains

2/3 cup

oil (approximately)
Salt
---
Instructions
Cut the ends off of each plantain, and use a knife to cut through the skin of the plantain, lengthwise, from top to bottom. Try to only to cut through the skin, as you don't want to slice into the inner portion, which will form the Tostones.
Use your fingers to pry open and peel off the tough outer skin. Discard the skin of the plantains.
Cut the plantains into pieces, about 1″ thick.
Fill a large skillet about a third of the way with oil. Heat over medium-high for a few minutes to warm up the oil.
Take one plantain chunk and carefully place it in the oil. If the oil surrounding the plantain begins to bubble a bit, the oil is hot enough. If not, let it heat up for another minute or so, and try again.
When the oil is ready, add your plantains to the skillet. Fry them for about 2 minutes on each side, or just long enough to soften them and turn them a light golden color. Remove the fried plantains from the oil and place them on a paper towel to absorb some of the oil.
Using a tostonera, mallet, or the bottom of a soup can, flatten each fried plantain piece. I do this by placing one piece at a time on a cutting board and smashing it with the bottom of a big can. Smash them just enough that they flatten out, but don't try to make them too thin, or they will break apart.
Return to now-smashed plantain pieces to the hot oil and fry again. Turn them occasionally, until both sides are a deep golden color. You'll likely have to work in batches. Don't overcrowd your pan (ever, no matter what you're cooking), or it won't turn out as good as it could have, or it might not turn out at all!
Remove the Tostones from the pan of oil, and place them on a paper towel again to absorb some of the oil. Sprinkle generously with salt and serve.
---
Category:

Appetizer

Cuisine:

Latin American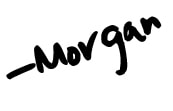 Get recipes delivered hot & fresh to your inbox!