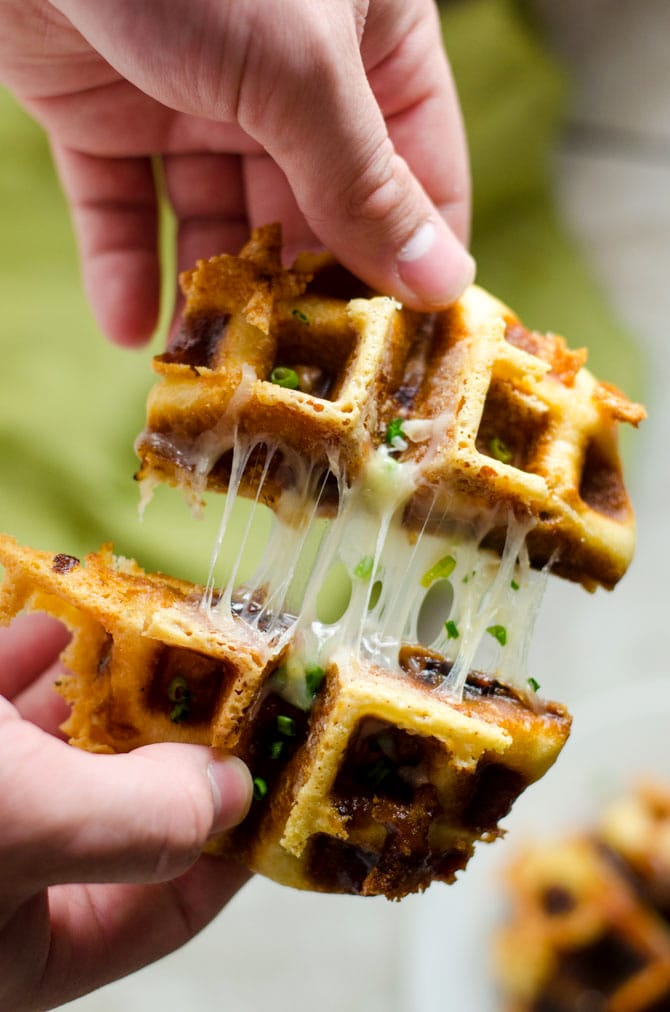 Wise men saaaaay
only fools rush iiiiiin,
but I caaaan't heeeelp
fall-ing in loooove with ...
... soup.
Ok, not just any soup. I'm all about the French Onion, baby. There's no other soup out there that can capture my heart the way that beefy, oniony, oozy-cheese dreamboat does. 💕 And being that it's officially Fall now, French onion soup is officially back on my mind.
Apparently, it's on my mom's, too.
I've worked hard to get my mom to like me again since my asshole teenage years, and in an effort to not undo all of my (truly astonishing) progress, I try to go home and see my mom at least once a month. This month, I did it up big with three visits. I've been trying to gain some extra brownie points because I've got to at least try to compete with my much cooler and more endearing brother, Mark, for the position of greatest child ever in the entire universe. He's winning, but I'm telling you, I will catch up eventually.
So anyway, when I was down there and trying to rake in the love, I asked my mom several times what sorts of new recipes I should make for the blog. "Those French Onion things," she kept telling me. I tried to explain that I needed a new recipe idea, not to remake a recipe from years ago. Still, she insisted, "Make those French Onion Soup Sticks."
Well, I didn't do that. But it certainly got me thinking: how could I get the same sort of flavors, but in a crispier crust, and with more of the broth flavor (rather than just cheese, bread, and caramelized onion)? I'll tell you how: Waffled French Onion Soup.
Sounds weird, but these babies are gruyere-and-caramelized-onion stuffed, buttery-puff-pastry encased, burnt-cheese crusted, onion-gravy drizzled, ultra-savory soup waffles. And when you put it like that, what's not to love?
To make them, I caramelize onions and cook them with some beef broth, a splash of wine, and dried thyme until they begin to break down. Then, I strain the onions out of the beef broth mixture and set them aside for later. Then, I return the broth to heat to create the gravy.
To get it nice and thick, I create a cornstarch slurry (which is a equal-parts mixture of cornstarch and water) and stir it into the broth. As the broth heats, the cornstarch molecules soak up some of the liquid and expand. Eventually, the molecules expand so much that they are actually pressing against each-other, forming a sort of net of starch molecules. This gives the broth mixture a gravy texture.
While the gravy is heating, I make the Waffled French Onion Soup. I take thinly-rolled pastry dough (I personally use the Pillsbury Crescent Recipe Creations Seamless Dough Sheets, but other options will work as well) and cut it into as many pieces as possible using a circular cookie cutter. I place one circular piece of dough down on my waffle iron, place plenty of the reserved onions and shredded gruyere cheese in the middle, press another dough cut out on top and press the sides down, and then sprinkle just a bit more gruyere on top (so that the waffle gets the nicely browned bits of burnt gruyere on top). Then, I close the waffle iron and let it work its magic.
Once the waffle is golden brown and no longer doughy, I top it with chopped chives and pour over some of the oniony beef gravy. The gravy pools up in the little waffle wells and just makes the whole French Onion flavor complete. But the best part is pulling it apart and seeing the strands of gooey gruyere, as James so kindly demonstrated.
Speaking of James, he is obsessed with these. I think you will be too, once you give them a go! Oh, and when you do, please don't forget to take a picture and tag it with #hostthetoast on Instagram so it's added to the brand spankin' new You Made It page! I love when you show off.
Print
Waffled French Onion Soup
---
Author:

Total Time:

1 hour 20 minutes

Yield:

5

-

6

waffles

1

x
½

stick unsalted butter, divided

1 teaspoon

olive oil

2

large white onions, sliced

1

can beef broth

2 tablespoons

white wine (optional)

¼ teaspoon

dried thyme
Kosher salt and freshly ground black pepper, to taste

2 teaspoons

cornstarch, plus more if needed

2

tubes Pillsbury Crescent Recipe Creations Seamless Dough Sheet (or other puff pastry sheets)

8

ounces

gruyere cheese, shredded
Chopped chives, for topping
---
Instructions
Melt 2 tablespoons butter with the olive oil in a medium-sized pot over medium heat. Add the onions and stir regularly until they are caramel in color and sweet.
Add the beef broth, white wine (if using) and thyme. Season with salt and pepper, and simmer for 30 minutes.
Remove the onion soup from the heat. Strain out the caramelized onions and reserve the liquid. Return the liquid to the heat.
In a small bowl, mix together 2 teaspoons of cornstarch and 2 teaspoons of water to make a slurry. Whisk the slurry into the broth and heat over medium-low heat until thickened, stirring often.
As the broth thickens, make the waffles. Cut circles of pastry dough using a cookie cutter of your desired size. Place one pastry dough circle on the center of the waffle iron. Top with a generous amount of cheese and caramelized onions, packing it together as much as possible so that the waffles have plenty of filling. Place a second dough circle on top and press down the sides to prevent the fillings from oozing out. Sprinkle a small amount of gruyere cheese on top to create the browned, burnt cheese bits.
Close the waffle iron and cook until golden brown and no longer doughy. Remove from the iron and repeat until no ingredients remain.
Drizzle with the warm onion gravy and sprinkle with chopped chives.
Prep Time:

20 mins

Cook Time:

1 hour