I'll get to this Sticky Chipotle-Peach Chicken in a second, but first I have to ask, is it just me?
Am I the only one whose mind, during the duller moments of the day, drifts to all of the cringe-worthy choices and mortifying mistakes made in the past? Usually it's the parked car I hit shortly after getting my license that keeps me up at night (gosh, I'm eternally embarrassed about that one), but lately it's been the food-related faux-pas. And there are so many of them.
For example, the time I made the worst Steak Diane eveeer for a group of my guy friends in college. They still talk about that.
There was also the case of the peppercorn crust gone wrong, which caused my whole house to fill with smoke and choked all of my sorority sisters. I know I've blogged about that before.
And then there was that time I talked for 5 minutes about how a breaded, pan-fried chicken thigh was so delicious because thighs cook so much more forgivingly and stay super juicy… before realizing that I was, in fact, biting into a chicken breast. I wish you could have seen my face.
But while we're on the subject of that last one…
I will sing the virtues of chicken thighs from the highest hill if you let me– they really are extra juicy and tender and flavorful– naturally moreso than chicken breast. However, that doesn't mean that you can't achieve all of those things with chicken breast, or that chicken breasts don't have their own merits. Chicken breasts have about a third of the fat of chicken thighs, and if you buy at the right time, they can be extra affordable.
I always stock up on chicken breasts when the 99 cents per pound sale comes around– and by stock up, I mean that the chest freezer barely shuts because I've filled it to the brim with breasts. This means that I've got a whole lotta chicken to use up, and I can't think of a better way than coating it in a sweet and spicy marinade that becomes its own sticky sauce when cooked and prevents the chicken from drying out. In fact, I did just that when I made Sheet Pan Thai Chili Chicken a couple of weeks ago.
The success of that recipe got me thinking– what other flavor combinations would work in the same way? Since James has a long-standing obsession with my Peach-Habanero Salsa, I figured I'd surprise him with another spicy, peachy recipe, but this time I'd swap out the habanero for smoky chipotles. I kept the Sticky Chipotle-Peach Chicken simple by using ingredients I tend to have around the house: peach preserves, canned chipotles in adobo, soy sauce, lime juice, olive oil, cumin, and garlic; and I wound up with deep flavors like you'd never expect from mostly pantry ingredients and chicken breasts.
Check out the way that marinade caramelizes on top of the Sticky Chipotle-Peach Chicken. That might just be the tastiest part, and the meat still stays tender! That's right, no food faux-pas here. So long, dried-out chicken breasts. Hello, newest addition to my weeknight dinner rotation.
Print
Sticky Chipotle-Peach Chicken
---
Author:

Prep Time:

45 mins

Cook Time:

8 mins

Total Time:

53 minutes

Yield:

3

-

4

servings

1

x
Scale
Ingredients
1.5

pounds boneless, skinless chicken breasts, each breast divided into

two

pieces
Kosher salt and black pepper

2 tablespoons

olive oil, plus more for oiling the skillet

1/3 cup

peach preserves

1

chipotle pepper, minced, plus 1 teaspoon adobo

2 teaspoons

low-sodium soy sauce

1 teaspoon

cumin
Juice of

2

limes, plus lime wheels to serve

2

cloves garlic
Sliced green onion and/or cilantro, to top
---
Instructions
Season the chicken breast pieces generously with kosher salt and black pepper. Place the chicken in a large, sealable plastic bag. Pour in the olive oil, peach preserves, chipotle pepper, adobo sauce, soy sauce, cumin, lime juice, and garlic. Seal and knead the bag with your hands to combine the ingredients and fully cover the chicken. Allow to marinate for at least 30 minutes.
Lightly oil a skillet over medium-high heat. Remove the chicken from the marinade and cook about 4 minutes on each side, brushing with additional marinade halfway through, or until thermometer reads 160°F and the sauce has browned on each side.
Top with green onion and cilantro and serve with lime wheels
---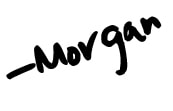 Get recipes delivered hot & fresh to your inbox!